I remember scrolling through Google Maps one day, trying to find somewhere new to walk with my dog. After a few months of alternating between the Kamogawa river and the Imperial Palace parkland, our routine was starting to get a little stale.
As I absently scanned the area, I noticed a patch of green on the map that we had yet to properly explore. That evening my dog and I set out for an adventure and we soon found our new favorite spot – Takaragaike Park.
An Unexpected Paradise
Known first as simply Tameike (溜池 'Reservoir'), by Meiji times the name Takaragaike (宝ヶ池 'Treasure Pond') had stuck.
It is unclear how the pond got its name, though it seems likely the character was taken from the era in which it was created ('Houreki' 宝暦年間 1751-63). pic.twitter.com/FBEjr4Rmek

— Camellia Tea Ceremony (@camelliakyoto) May 13, 2020
If you didn't know it was there, it would be easy to miss this park. Set next to a busy highway, the entrance is unassuming. However, as you descend through the leafy canopy, the magic of Takaragaike soon becomes apparent.
At the center of the sprawling parkland is its eponymous lake. The mirror surface of the water reflects the surrounding vegetation, whether it is the burning leaves in fall, or spring's cotton candy cherry blossom.
There are a surprising number of trails to explore, with areas to enjoy for kids and adults alike.
Take a Boat Ride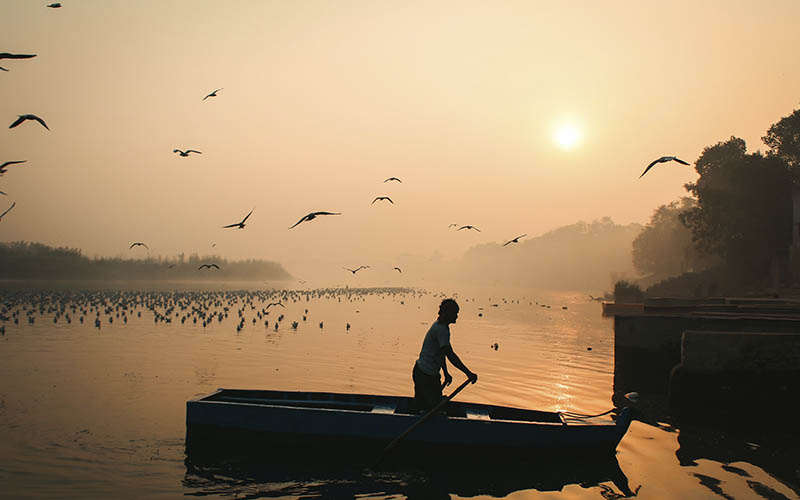 Takaragaike isn't just a beautiful spot for a walk. More adventurous types can also enjoy a boat ride!
The peddle boats are great for beginners, while those looking for more of a challenge can give the traditional rowboats a go. Dog owners will also be happy to know that well-trained pups are more than welcome to join in and take a ride on one of the boats.
There's something truly magical about floating on the glassy water as the sun starts to dip below the horizon.
Feed the Wildlife – and yourself!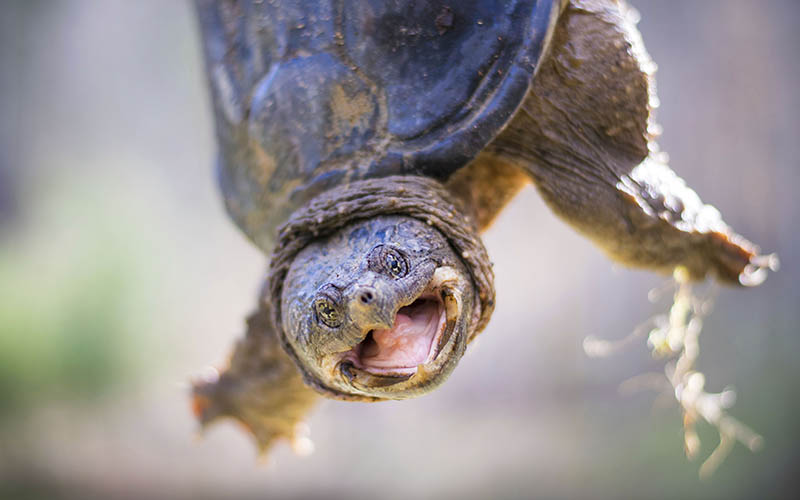 You will notice a great deal of wildlife as you walk around the lake and the surrounding parkland. Alongside the many dogs enjoying a walk, you might spot deer, cranes, turtles and many other creatures enjoying a dip in the water. In fact, the wildlife here is so treasured that you can even buy special snacks for them to enjoy!
You can pick up some treats at a small store near the entrance to the park. They also stock tasty things for us humans too – shaved ice, takoyaki, and ice cream are just some of the snacks on offer.
Is there anything better than sitting by the lake with some takoyaki and shaved ice on a hot day?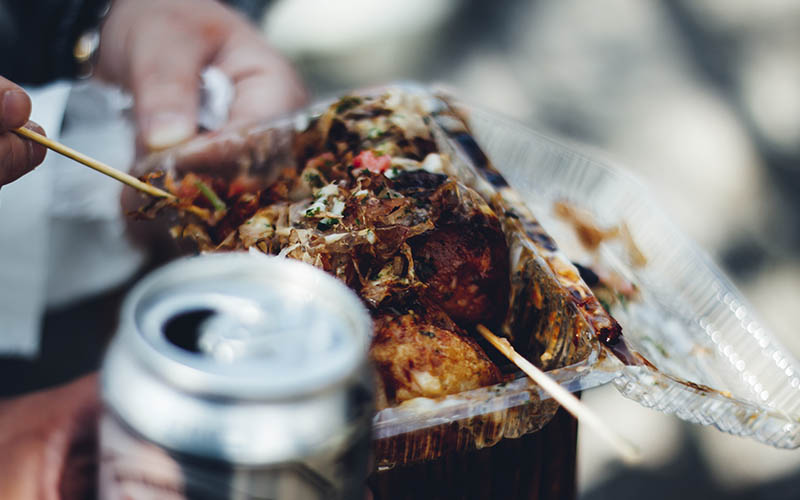 The Perfect Place to Explore
If you are near the Kyoto International Conference Center, or just want to visit one of Kyoto's most stunning man made lakes, Takaragaike should not be missed.
My dog and I certainly don't regret discovering this incredible spot!