Many of you might know about Takao in Tokyo, but did you know there is also a mountain called Takao in Kyoto? Though spelt the same in English, the kanjis are different, 高雄 is our beautiful kyoto mountain village, where as 高尾 is in Tokyo! This beautiful area is just one bus ride away from the city centre, and it's a gorgeous place to get away from the hustle and bustle of the city. It is also accessible by bike, though the hill is a bit difficult on the way up, the way back down is beautiful!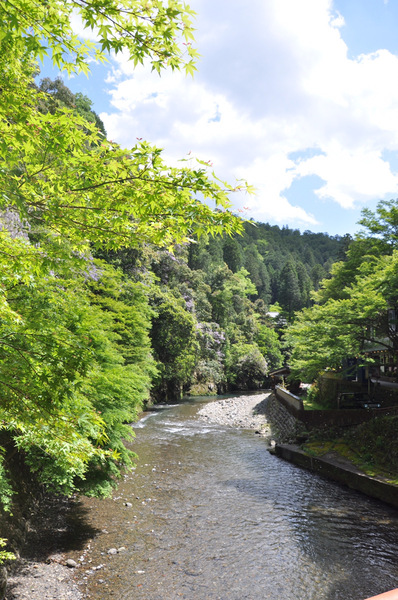 How to get there
From Kyoto station there is a single bus that takes you to Takao, from bus stop JR3. This bus will take around 50 minutes. Google maps will recommend getting off at Makino-o bus stop, however, we recommend getting off at the Takao Bus stop on the way to the mountain, and getting on at Makino-o on the way back to downtown Kyoto.
Overall this bus ride will cost you 520¥ (260¥ each way), the Kyoto City Bus Pass works on this journey and can be purchased before at the bus terminal in Kyoto station or on the bus.
What to do at Takao
Jingo-ji
Jingo-ji is my personal favourite temple here. During November there is a stunning light up in the evening, all year the view of the river is spectacular, and it has a unique experience I've only seen here. Kawarake-nage!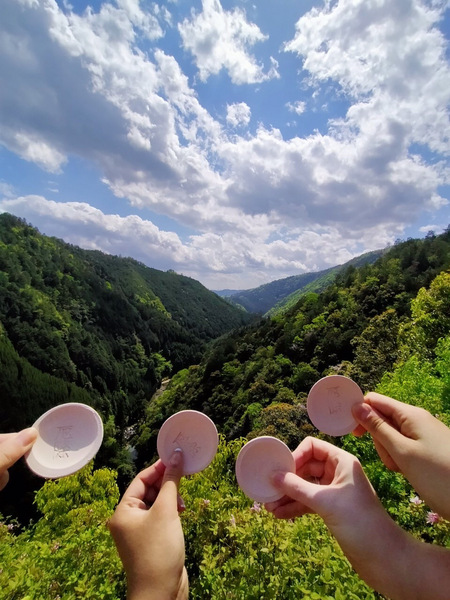 Kawarake-nage
Kawarake-nage - is the act of throwing clay disks off the mountain, to throw away all your bad luck and worries. This is bizarrely more fun than it sounds, as when thrown like a frisbee, the disks float down the mountain with a satisfying wobble that can bring a smile to any stressed person's face. It is two for 100¥ so perfect for a date hike, or if like the many students who hike here, take both for yourself to 100% make sure your worries have left you!
On your way to Makinoo bus stop, you will walk past Saimyoji Temple. This sweet little temple is right on the water's edge, and during sakura season, the bridge is covered in blossom! During the summer, you are likely to see families paddling in the water below to stay cool. Sitting by the water's edge with your feet in the river is the perfect way to end a day of hiking on hot summer days.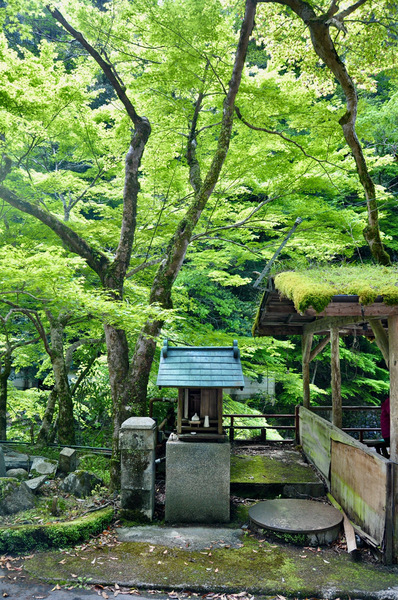 Due to covid, many of the restaurants up the hill have closed, however, while we were there, there was a small udon and soba place called Suzuri Ishi-tei. They have a wide variety of toppings from grated daikon, fried tofu (Kitsune Udon) or tempura to name a few!
If lucky, there are places like Takao Chaya which also serves soba, but also has Dango and other seasonal dishes! Dango is a delicious, sticky, rice ball, which can be covered in a sweet soy glaze, kinako (soybean) flour, or plain. One of their seasonal dishes is Kuri Zenzai, which is a candied chestnut served with red bean soup and mochi.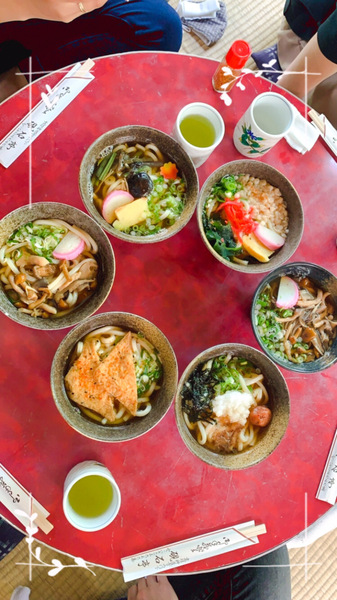 Mt Atago
Mt Atago - if you love to hike, Mt Atago is the place to go. This journey can take you all the way to Arashiyama, and takes around 5-7 hours to complete depending on your fitness levels. We recommend doing this in spring or autumn when the weather is not too hot. Though there are vending machines around, we recommend bringing a big water bottle to help keep you hydrated, especially during warm, sunny days. Be warned that depending on where you are hiking you might be hit by the Kawarake-nage!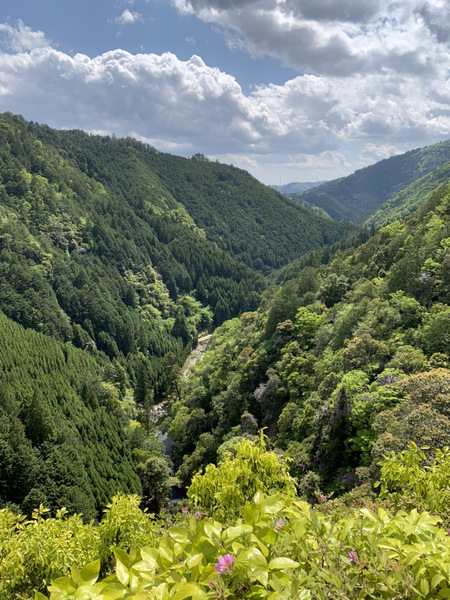 Enjoy!
This area is incredibly quiet from tourists, so if you are needing peace from the hustle and bustle of Kyoto, we recommend coming here! We hope you enjoy it as much as we did!