Two months have passed since the declaration of emergency was lifted. Due to the COVID-19 epidemic, various restaurants temporarily shut down or were temporarily closed, but an increasing number of shops have started to resume business.
In this article, we will introduce restaurants in Nara prefecture that have private rooms or open terrace seats where you can enjoy your meals with peace of mind.
Restaurants with Open Terrace (mostly casual, easy to eat places)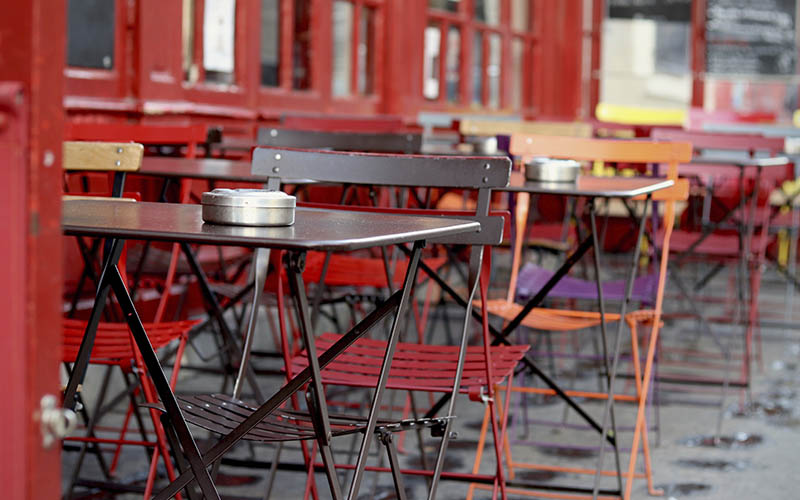 Cafe terrace kikinomori
After temporarily closing earlier this year to help combat the spread of COVID-19, Cafe terrace kikinori has reopened. As the name suggests, you can have a delicious lunch on a relaxing terrace. They have a one-plate lunch with plenty of vegetables, and their healthy menu is very popular.
【Cafe terrace kikinomori
(カフェテラス キキノモリ)】
奈良市に昨年オープンした、奈良県初のコンテナカフェ!

パティシエの店長がつくるケーキが絶品です!
コストパフォーマンス良すぎです!
オススメですよ☆https://t.co/UjmN1nkcDK#奈良 #カフェ #ケーキ #奈良市 #コンテナハウス pic.twitter.com/s93rWUnPj2

— きゃのー@奈良県のカフェ情報を発信 (@nara_cafe_g) August 12, 2018
Miwa Somen Nagashi
Do you know "somen nagashi?" Somen nagashi is said to be synonymous with summer to Japanese people. Somen nagashi is a style of eating somen noodles where you place the noodles on a water slide (the water slide is made from a bamboo that is cut in half), catch the flowing noodles with chopsticks before devouring them. It may seem like a strange custom, but it's a fun and unique experience to those visiting Japan.
At Miwa Somen Nagashi, you can enjoy somen nagashi on their terrace. Miwa Somen Nagashi uses a flowing water table that lets the noodles "swim" instead of the traditional bamboo water slide, so you can gather around the table and enjoy somen nagashi with everyone.
Lucky Garden
Lucky Garden is a place where you can eat Sri Lankan cuisine, which is not only rare in Nara, but also all of Japan. You can enjoy your meal in a spacious outdoor setting that is reminiscent of a ranch. Access may be a little difficult, so be sure to double check the information on public transportation before heading out!
ブログ更新
奈良生駒山にある森のレストラン「ラッキーガーデン」の期間限定「いちごアイス」がフォトジェニックすぎ!https://t.co/iZBIql7K9S pic.twitter.com/MTgjryyLSM

— スイーツハンター月ウサギ (@tsukiusagi9) April 8, 2018
GATEAU DES BOIS A LA MAISON
GATEAU DES BOIS A LA MAISON is a patisserie that makes beautiful cakes. While there are terrace seats available, it is important to note that seating is limited. The location is a brisk two minute walk from Yamato-Nishi-Daiji Station. Get rid of the stress accumulated by staying home for so long with one of GATEAU DES BOIS A LA MAISON sweet cakes.
超有名フランス菓子店に来ましたわ!
奈良西大寺
ガトー・ド・ボワ 本店 pic.twitter.com/BxALhYUHZr

— ヨウハ (@YOUHA4000) May 31, 2020
Restaurants with Private Rooms (mostly Japanese cuisine and restaurants recommended for dinner)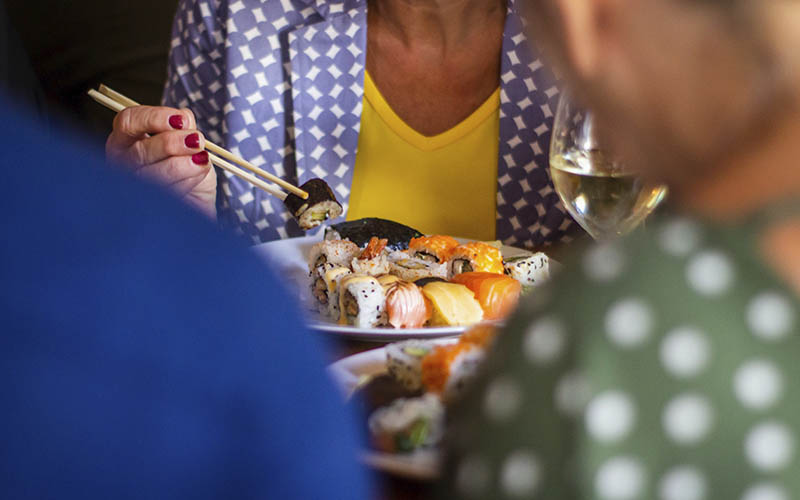 Yoshino Honkudzu Tengyokudo Nara Honten
Yoshino Honkudzu Tengyokudo is an authentic kudzu (Japanese arrowroot) cuisine restaurant that has been in business for 140 years. You can enjoy kudzu cuisines such as kudzukiri (arrowroot noodle), kudzu mochi (arrowroot cake), kudzu udon (arrowroot udon), and kudzugayu (arrowroot porridge). Why not enjoy kudzu cuisine that is difficult to find outside of Japan? There is a private room for up to 8 people, but guests must make a reservation by phone in order to use the room.
ご来店ありがとうございますまん!
葛餅、意外とお腹が膨れちゃうのでお気を付けをですまん(;´・ω・) https://t.co/LkEudEJMea

— 吉野本葛 天極堂 (@fbtengyokudo) August 11, 2020
Nara Nikon
You can eat authentic kaiseki cuisine at Nara Nikon. "Nikon" comes from a zen saying that means "now this time." Nara Nikon offers Japanese cuisine that you can only enjoy at this moment. Perfect for celebrations and special occasions. The restaurant is private room seating only.
Soba Restaurant Fu An
At Soba Restaurant Fu An, you can enjoy soba on their terrace. You can experience the nature of Japan by dining in the mountains while a clear stream flows nearby. Usually, the lines are out the door, but with COVID-19 seeing less people going out, now may be the time to visit.
動画更新【スーパーカブで奈良・十津川⑥絶品!天ざる蕎麦】温泉を出発して遅めのランチ!国道沿いの店「そば処 風庵」で手打ち蕎麦をいただきます。そしてお土産買って帰路につく・・・#スーパーカブ #モトブログ #カブの旅 #十津川 #ツーリング

↓クリックで見れます↓https://t.co/XjBMLeDSZ9 pic.twitter.com/5xK3xRbyw2

— 副島新五 / ソエジMAX 新作映画・ダブル仕上げ中! (@soezimax) August 3, 2019
China Dining Hiten
Even if you start suddenly craving Chinese food, it's pretty tough to make it at home, right? Then why not enjoy authentic Chinese cuisine at a reasonable price at Hiten? They have some private rooms, so I recommend you reserve a private room in advance on the phone.
Let's support restaurants in Nara while observing all counter-measures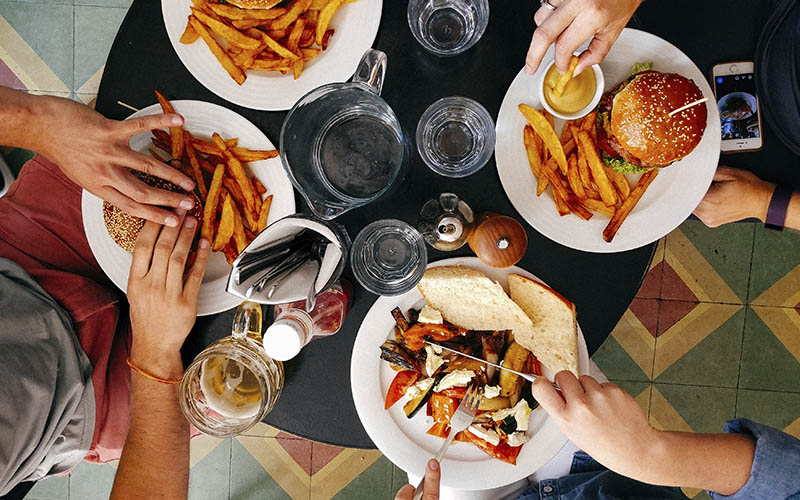 With signs of the second wave in sight, we are still not in a situation where we can let our guard down. However, restaurants are gradually starting to open back up. Why don't we go to local stores and support them while complying with the COVID-19 countermeasures in place. It's also a good opportunity to visit restaurants that are usually too crowded with tourists. Let's enjoy some good meals while observing the proper preventative measures for COVID-19.