Hi, this is jimomin's Director Snowmonkey here!
For No.6 of JIMOMIN100 Lifestyle Encyclopedia, I have interviewed Lilia from Israel, who is a PhD student and a blogger. She became interested in Japanese culture because she was always interested in the Far East and Japan in particular, and has been living in Kyoto for five and a half years now. Every day, she puts out her antennas in various directions and disseminates Japanese culture through her blog and social media. This time, I would like to introduce her real life in Japan from both "study" and "work" points of view!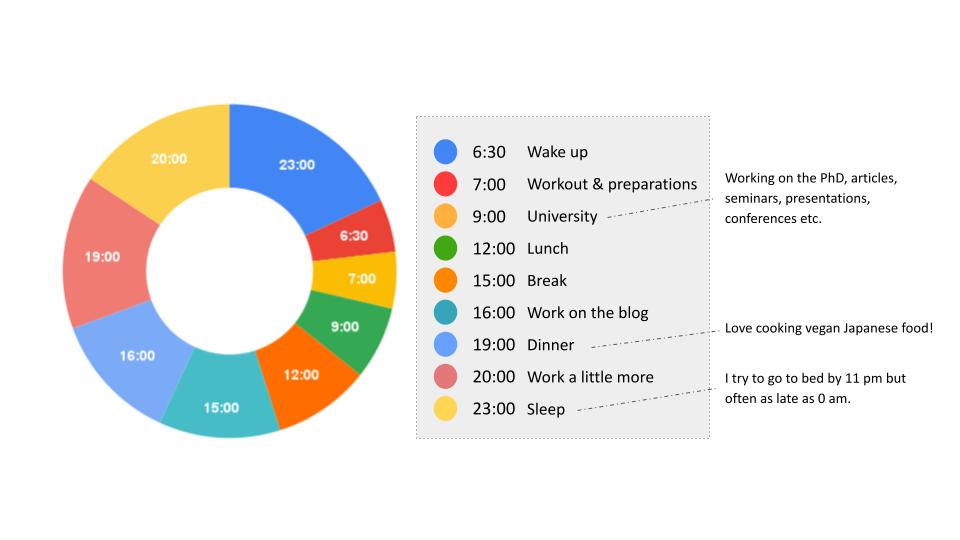 Lilia is doing her research on New Religious Movements at Kyoto University (* 1). She usually works at her home in Kyoto, at cafes, or at the university, writing blog articles, taking pictures, and editing.
* 1 Kyoto University Kyoto University accepts international students to all kinds of programs, including undergraduate and graduate schools, exchange programs, short-term acceptance, and research students. There are 10 faculties in the university: in the undergraduate education, students take liberal arts subjects called university-wide common subjects from the first year. After that, or in parallel with that, they will start studying for their specialty.

Kyoto University Website
https://www.kyoto-u.ac.jp/ja/admissions/international
What made you interested in Japan?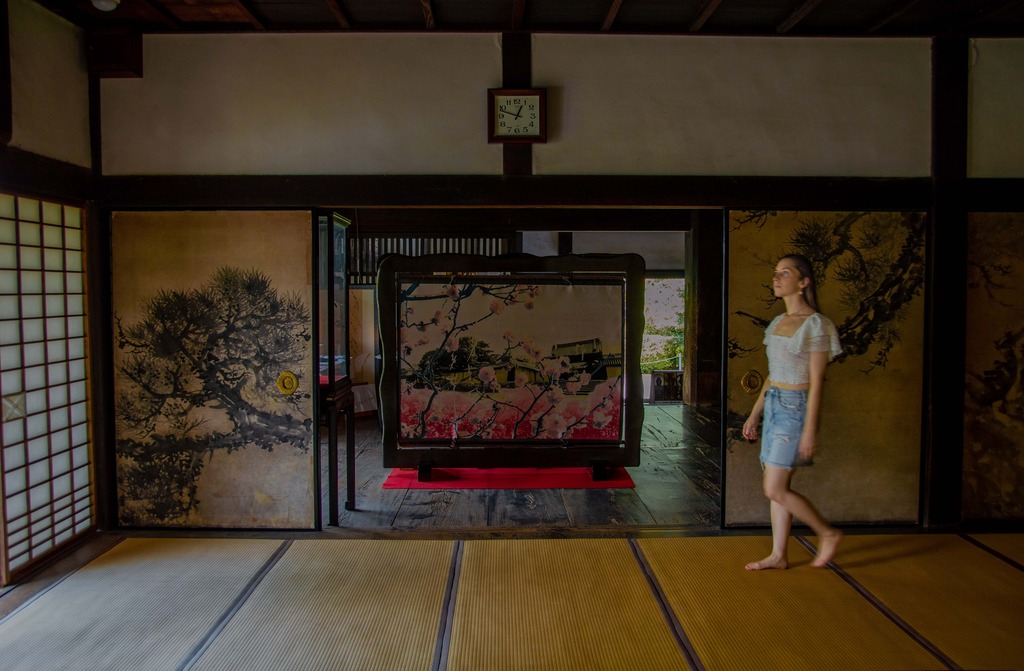 In Israel there is a strong presence of religion, mainly Judaism, but there's absolutely nothing about Buddhism, not to mention Shinto.
Because these religions, as well as different cultures, always fascinated me I decided to learn East Asian Studies and Psychology for my Bachelor degree. I had to choose between China and Japan for my major, but since Japan was the place I was interested in the most, I chose Japan without hesitation.
Everything is different from my home country, Israel, and I was fascinated by that. Throughout the time of my studies, I became more and more interested in Shinto, Buddhism and Zen Buddhism, and decided there is no other option but to go to Japan and live here for a while.
What are you studying at the university? Please tell us about your student life.
My major is "Global Environmental Studies", but my research is about New Religious Movements in Japan. After graduating from my Masters at the university, I continued to PhD studies, which are much more independent. I can do everything from home, so oftentimes I do not go to the university. I have no classes. Especially now with the Covid, most seminars are online so there is no real reason to go unless I really want to. Only when I have a meeting or I want to change the atmosphere of my house or the cafe, I go to the university.
I applied to Kyoto University when I was in Israel, during the last year of my bachelor's degree. Now I am in my third year as a PhD student. I am planning to graduate in March next year (hopefully!), so now I am so busy with my research and papers.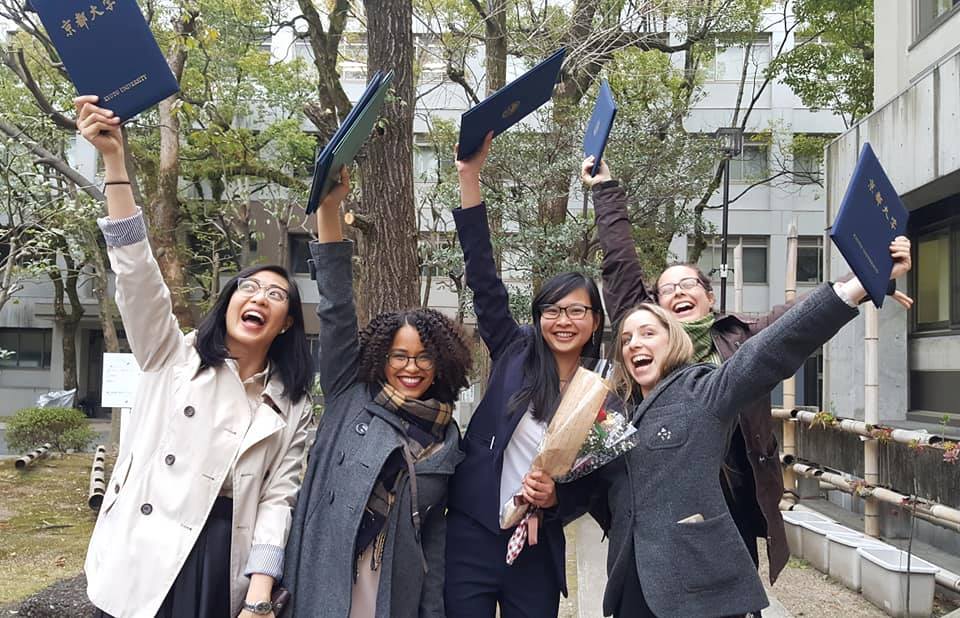 You publish Japanese culture on your own blog every day. Why did you start blogging in the first place?
Since I started living in Japan, my friends and family in my home country have asked me a lot about Japan, and I felt that everyone was very interested in it. However, everyone seemed to have the classic image of Japan, "Do Japanese people wear kimono every day?" Lol
Therefore, in order to let everyone know more about Japan in an easy-to-understand manner, and to convey everything I've learned (and am still learning) about Japan through living here, I started my blog, Blue-Vagabond, in 2018. There are many nuances of Japanese culture that are very elusive and difficult to understand, so I would like to convey those parts with the correct information.
The main themes of the blog are Japanese culture, travel and living in Japan. About 60% of the readers are from Israel, and the last post is about wagashi - "Japanese sweets".
I asked a difficult question, "How long does it take to complete an article?" Of course, it varies depending on the article, but Lilia seems to be the perfectionist type who wants to make sure every single detail is 100% right: from researching reliable materials about the topic, shooting original images, editing, writing, posting on SNS, and it takes a lot of time!
Did the Covid situation have any impact on your work?
It doesn't have a big impact, but before covid, I wrote a few articles about Japanese cooking classes and restaurants. However, the theme of the blog has changed a little because it has been impossible to hold such face-to-face events or classes for the past (almost) two years. Rather than visiting and experiencing places and restaurants, now I focus on culture and travel.
The place I work is the same as before, as I usually work at home, in a cafe, or at the university.
What do you think is difficult to communicate with Japanese people?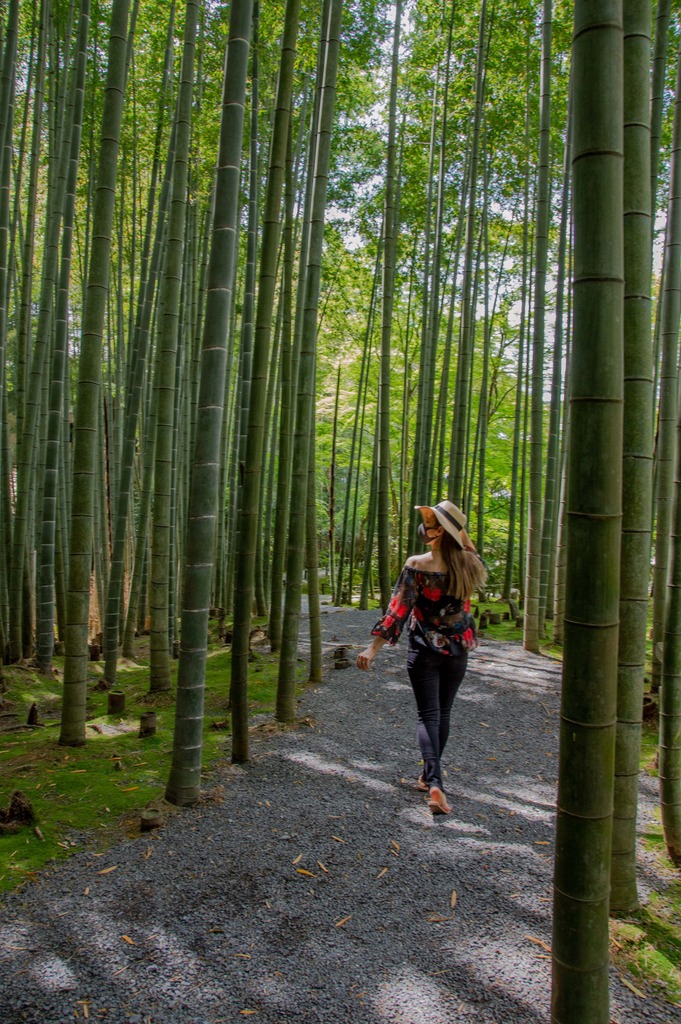 The most difficult thing I can think of when communicating with Japanese people is "euphemism."(* 2) This unique expression method of Japanese people appears here and there in their conversations. Of course, even in the business scene, we often use a "cushion word" such as "Excuse me" or "Sorry for the inconvenience" when asking or refusing. I think that the expression of euphemism is a manifestation of the Japanese delicate culture of caring for others as well as maintaining an etiquette of social respect.
* 2 Euphemism
To avoid direct expressions by using words that are blunt. Saying something that is inconvenient for the other person, expresses a way of communicating that makes the speaker rude or hostile.
What are your future goals?
Besides graduating from my PhD, I would like to continue sharing more and more content about Japanese culture. Many people wish to come to Japan, yet it's not possible at the moment, so I would like to provide them with a virtual experience of coming to Japan through Blue-Vagabond Blog and my social media.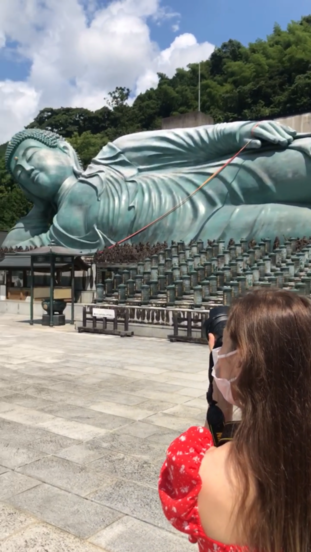 I really hope that sooner than later, COVID will be over and we will be able to travel the world again. Especially I hope more people will be able to experience first hand the charming Japanese culture which I love so much!
---
That's all for today's snowmokey article.
Starting with Shinto and Buddhism and Japanese culture, which is completely different from Israeli culture, I found it very nice of her to have an attitude of pursuing what she is interested in! Lilia also participated in the previous tiled roofing experience. I hope she will continue to spread the unique culture of Japan from her unique perspective!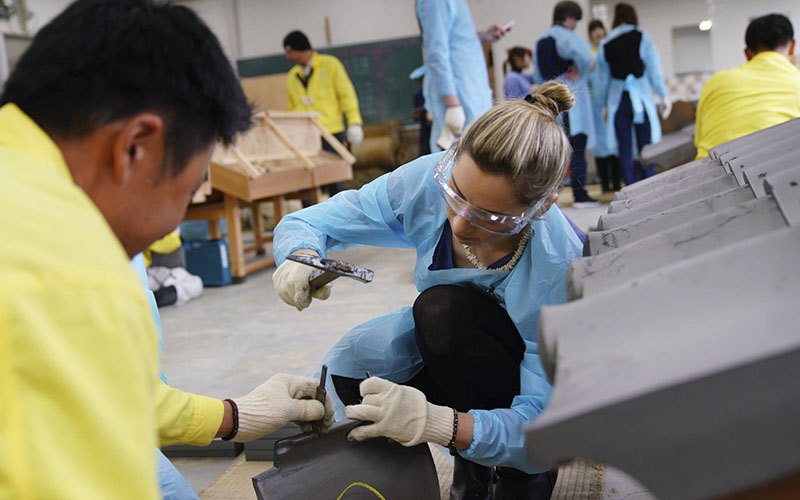 Let's hope the day will come when the covid will calm down and many people will again enjoy Japan.
Lilia thank you for your time!