Hello, this is Jimomin director "snowmonkey"!
These days in Japan, there has been a day by day increase in the interest of veganism, from the perspective of SDG as well as health interests triggered by Corona. In this article, we interviewed Mr. Kudo, a student entrepreneur and representative of V Cook Co., Ltd. discussing the business that the company is exploring and the vegan situation in Japan!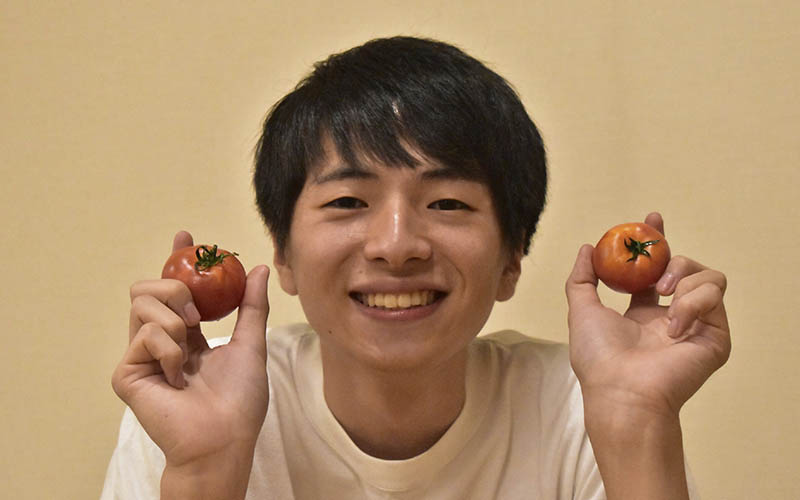 Profile
工藤 柊 / Kudo Shu
Representative Director of V Cook Co., Ltd.
2016 Went Vegan
2017 Entered Kobe University, Department of Environmental Symbiosis, Faculty of International Human Science
2018 Vegan Cafe Thallo Manager, NPO Japan Vegan Community Established
2019 "V Cook" released
2020 Established V Cook Co., Ltd.
About Mr. Kudo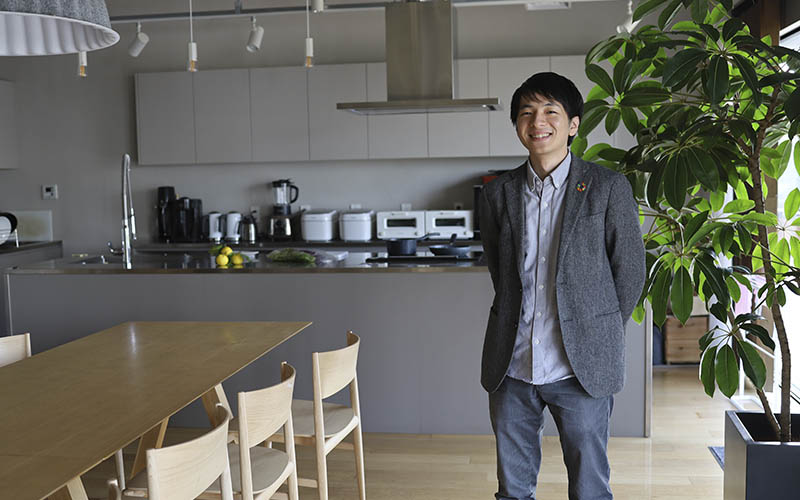 Self Introduction please!
I represent the startup V Cook. We operate a vegan recipe posting site "V Cook" as well as a vegan side dish delivery service called "V Cook Deli". We are working every day to make a society where everyone can choose vegan!
What made you go vegan?
In 2016, during my third year of highschool, I started living as a vegan because of animal protection and environmental conservation after I saw a cat run over. Until then, I wasn't particular about what I ate, I ate the same food as everyone else and thought it was delicious.
Have you been studying the environment and animals since you were a student?
When I heard about global warming and desertification in high school geography class, I learned that the earth was in a more critical situation that I had expected, so I became interested in environmental issues. I didn't know that even in Japan, sandy beaches would sink into the sea, and that abnormal weather would make disasters worse, which had a lot to do with our way of life.
Was there much information about veganism at that time?
In 2016, the word "vegan" was unknown, but "vegetarian" was a bit. Recently, major restaurants sell soy-meat and ramen shops offer plant-based menus, but before, there were such few shops, and even supermarkets had almost no vegan options. 
Meanwhile, on SNS I saw a vegan event which I participated in.
How do you connect that to when you started the company?
At the event, I met other vegans and vegetarians. As I talked to them, I heard about the difficulties and worries of being vegan, so I wanted to create an environment where people who were interested in practicing veganism could get help and inspiration.
After that, I established the NPO Japan Vegan Community and traveled all over the country to recruit friends to work together on the mission of co-creating a "Hello Vegan Society". I met vegans from various backgrounds. The idea of "I want to make an effort to solve nationwide vegan issues, regardless of region" became even stronger.
In 2019, we officially released the vegan recipe site "V cook" and in April 2020, we too over the recipe business and made it a joint-stock company.
About V Cook's Service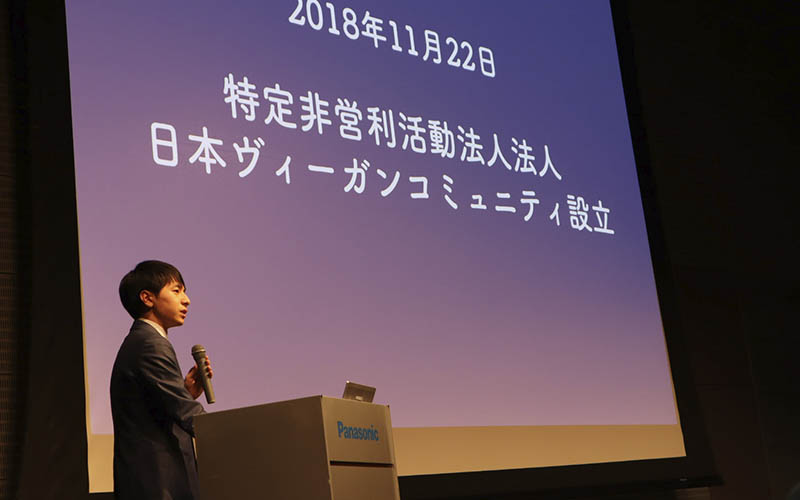 What differentiates "V Cook" from other vegan recipe sites?
V Cook is Japan's first post-type vegan recipe site. We not only post information, but also provide a place where users can communicate with each other and create SNS-like connections. This kind of service came from the desire to positively convey a life that is still difficult to understand in Japan.
What kind of service is "V Cook Deli"?
V Cook Deli is a service that delivers 100% vegetable side dishes. We carried out a crowdfunding in November of 2020, where we gained the financial support of 336 people, we were able to achieve the target of 148%, 2,296,990 yen (aprox $21,700). We decided to deliver a side dish lunch that is nutritionally and environmentally friendly, and that the recipe will make it a simple men,u thus quick to make. It will be officially released in March 2021.
- V Cook Site(https://vcook.jp)
- Vegan frozen, prepared food home delivery "V Cook Deli" site(https://vcookdeli.jp)
Vegan situation in Japan and the world
I also want to know about the vegan situation overseas!
That's so. For example, in develped countries such as the United Kingdom and Germany, Starbucks usually has a vegan menu, and supermarkets usually have a dedicated corner. Even in Japan, it is spreading mainly in urban areas, but considering that, it seems that is still far in the future. According to a survey by Flemishy Co., Ltd., only 2% of Japan is vegan (as of December 2019 survey).
(参照:第2回日本のベジタリアン・ヴィーガン・フレキシタリアン人口調査 by Vegewel)
Where do you recommend our jimomin users to go in Asia?
East Asia, like Taiwan originally had more vegetarians due to religion, and it is said that the ratio of vegetarians is around 20-30% of the population. It seems to have developed naturally with its vegetarian culture, long before Beyond Meat in the United States became famous.
I think China is as advanced as Japan. Its Starbucks sells Beyond Meat from the United States and Omni Meat* hamburgers from Hong Kong!
*Omni Meat:
Green Monday, a social venture company located in Hong Kong, developed a 100% plant-derived meat substitute. This landed in Japan in May of 2020.
Point that interested people should be aware of
For those who want to start a vegan life or are practicing vegans, what points should they be aware of?
First of all, without thinking big, I want you to focus on the small challenges.
When talking to people who are interested in vegans, it seems that many people have huge psychological hurdles. It is not necessary to change your life 180 degrees instantly, and the range that can be adopted depends on each individual person's feelings, relationships and living environment. I want you to be able to continue without overdoing it. For example, try starting with being vegan for "only eating out" or "only at home" and increase it from there.
According to our research, 1 vegan meal can reduce the amount of CO2 emissions and the waste by the equivalent of driving 9.61km of passenger car mileage, reduce 307L of water consumption and save 2.2 hungry people. Look at the changes in life when you weren't a vegan, and focus on "the better impact on the environment" and "you made better choices". 
Future guidelines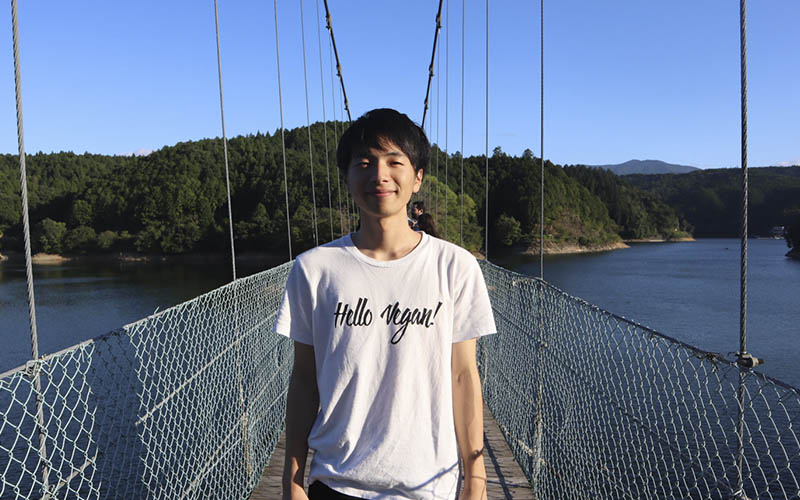 Please tell us about your future goals!
In the future, we would like to expand the services from the perspective of the concerned parties. We have commercialized our recipe books and V Cook Deli to solve certain problems vegans were having. My ideal is to make it easier for everyone to choose vegan in their day to day lives. We will continue to work to make it easier for everyone to start it!
Conclusions
It's interesting to be able to enjoy various types of food (Junk, Japanese, Ethnic, European) though vegan food! As for his top areas, Kyoto, then Osaka and Kobe are the places with the most vegan stores, in that order. Mr Kudo also recommends vegan restaurants in Kansai and his recommended menus were also introduced, so please check them out! ✨
Mr. Kudo's recommended vegan food in Kansai