Have you ever been to a "shopping district"? Except for shops, there are many attractions that a normal chain supermarket does not have! In this article, I will introduce you some recommended shopping streets and how to fully enjoy them.
Do you normally visit "shopping districts"?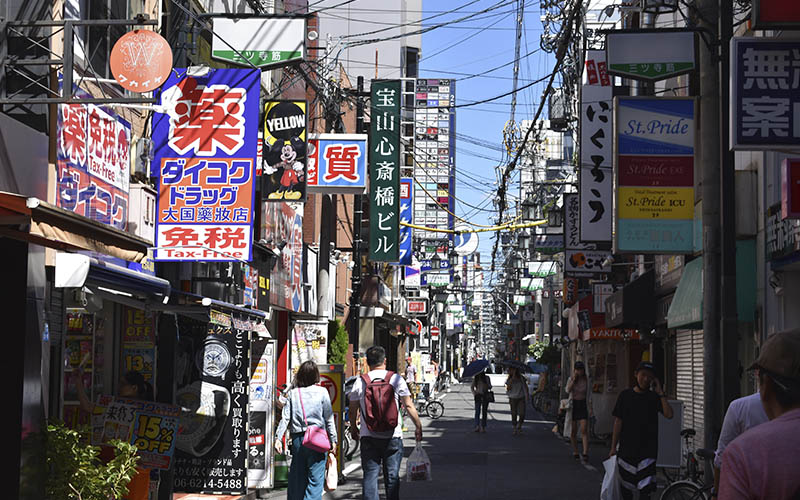 Shopping districts are areas where is located a big number of shops. Along the roads there are many food stores, daily necessities stores, and many others. There are in general many types of shops in the district, and it can be said that many of them are also privately run. Among them are vegetables selling stores, stores specialized in garnish, daily necessities shops, fashion shops and so on.
Shopping malls are not dedicated just to give a service to people living in the neighborhood. The shopping streets are often located near tourist attractions, and many shops sell famous products that foreign people may like, so we can say that another purpose is about attracting tourists. Even in old Japan there were shopping streets here and there, from which daily shopping became some kind of routine.
Recently, shopping districts interest is declining.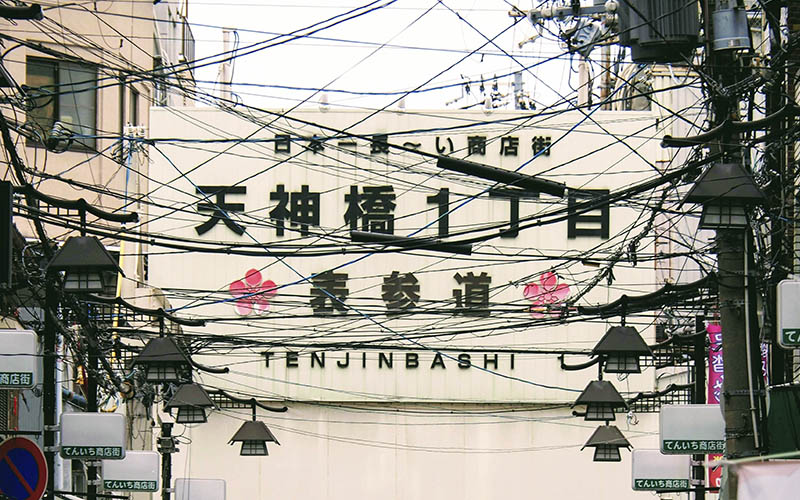 However, since 2003, the customers interest in shopping districts has been gradually declining, provoking a serious increase in the percentage of vacant stores. According to agencies dedicated to small and medium businesses, the vacant store ratio in the shopping district in 2012 was 14.6% (from "Small and Medium Enterprises Agency", 2014 journal edition). Considering that in a normal shopping district about a quarter of stores is empty, you can imagine how considerably it has declined.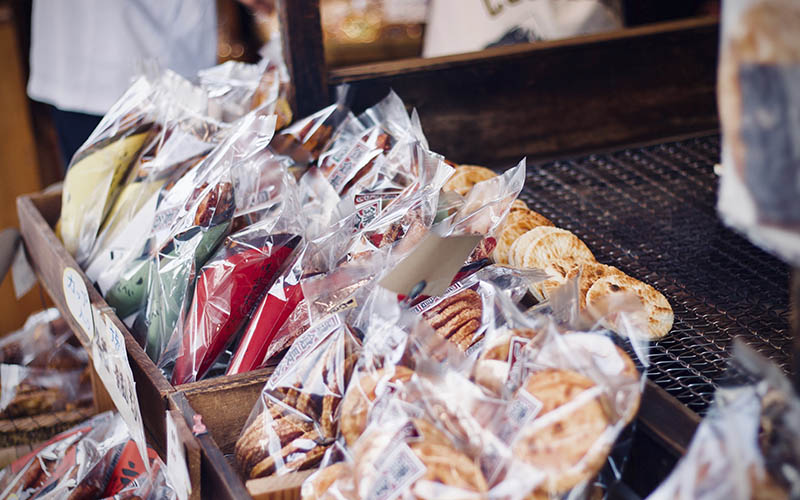 In addition, since not too many years ago, large shopping malls such as the "AEON MALL" are being built in various popular locations, as well as new large supermarkets are built pretty much in every neighborhood. Because of this, many customers who once went to the shopping districts, are now flowing to the newer and bigger malls, leaving the "classic" stores without business.
The best part of the shopping districts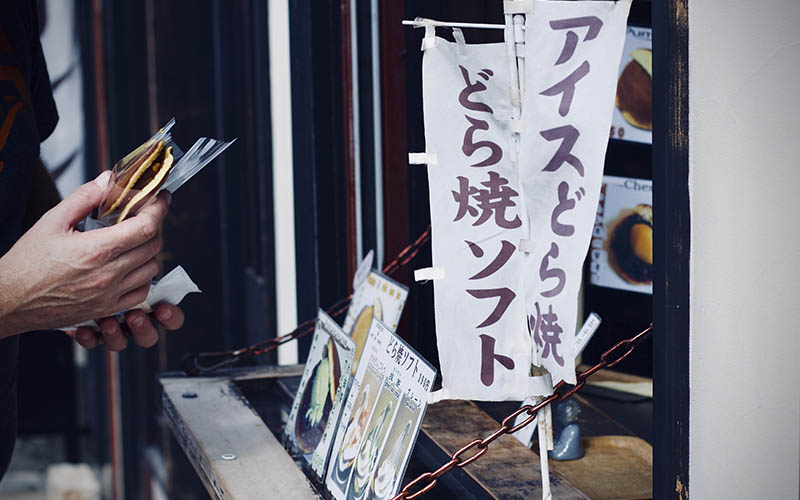 There are many ways to enjoy a shopping street. It's convenient not only for daily shopping, but also for eating around! Just buy something such as croquettes from a side dish selling shop and eat them while strolling around. Surely, you'll be able to feel the old-fashioned atmosphere of the Japanese shopping district. But be careful: eating is prohibited in some places, so be sure to check the signs.
It is also fun to have conversations with locals in the shopping district. Receiving recommendations about the best products, as well as simply listening to their stories, is an advantage you would never receive in a supermarket, and it is also an exquisite way to better taste local culture.
3 recommended shopping streets in Kansai
For those who want to go to a shopping district but do not know where they might be, here are three popular locations in the Kansai area for you to pay a visit to!
[Osaka] Tenjinbashisuji Shopping Street | A convenient place to find pretty much anything
JR東西線の大阪天満宮駅で下車し、天神橋筋商店街へ向かいました。この1年ですっかり天神橋筋商店街のファンになってしまいました。春夏秋冬の各季節を歩きましたが、何度来ても飽きません。ここと心斎橋は本当にいつ来ても元気な場所です。 pic.twitter.com/gqUmgAarD9

— TokyoCityscape 東京の街並み (@tokyocityscape) July 8, 2020
First of all, Osaka. "Tenjinbashisuji Shopping Street" is the longest shopping street in Japan! It features everything: from food to hair salons, from hospitals to bookstores. It is easily accessible from "Temma Station" on the JR Osaka Loop Line, "Osaka Tenmangu Station" on the Tozai Line, and "Minami-morimachi Station" on the Osaka Metro Sakaisuji Line. Being a very wide shopping area, we recommend you to first give a look at their website, to find the location of the stores you are interested in.
[Hyogo] Sannomiya Center Gai Shopping Street | Ideal for fashion and holiday shopping
神戸三宮センター街1丁目Bブリッジ
二階からの眺めをどうぞ!
まさか二階歩くとこあったとは 初知り! 1枚目東向き2枚目西向き 2020.7.7 pic.twitter.com/RpMwdgQUPJ

— パンハウス (@kidoairak700502) July 7, 2020
Next is a shopping street in Kobe, Hyogo Prefecture: Sannomiya Center Gai Shopping Street, known to be mainly a fashion shopping district. The majority of its fashion stores are especially on the 1st street, and we feel to recommend them for shopping during holidays. Easily accessible with a few steps from "Sannomiya Station" on both the JR/Subway Line and the Hankyu Kobe Line.
[Nara] Higashimuki Shopping Street | A place to stop by while sightseeing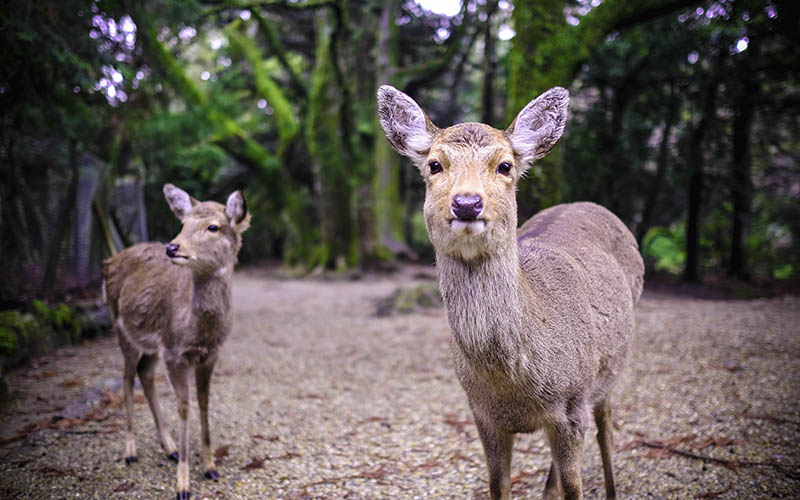 奈良 かき氷

なら和み館内
和☻草nikogusaさん

いちごのかき氷と、葛パフェのキウイ
葛湯の生姜

ゆっくりまったりいただきました
店員さんのお人柄も素敵です
新作かき氷もたのしみです pic.twitter.com/iamRzmQzv7

— 星野かーびぃ⛅ (@hanamogugirl) July 5, 2020
The last location we want to introduce is the Higashimuki Shopping Street in Nara. Just a short walk from "Kintetsu Nara Station" on the Kintetsu Line, it is close to Naramachi, the Five-Storied Pagoda, and Kofuku-ji Temple, so even on weekdays you will find many locals as well as many other tourists strolling around. From Japanese sweets to restaurants, this is the best place to enjoy shopping while feeling the atmosphere of Nara.
Shopping districts are full of "local magic"!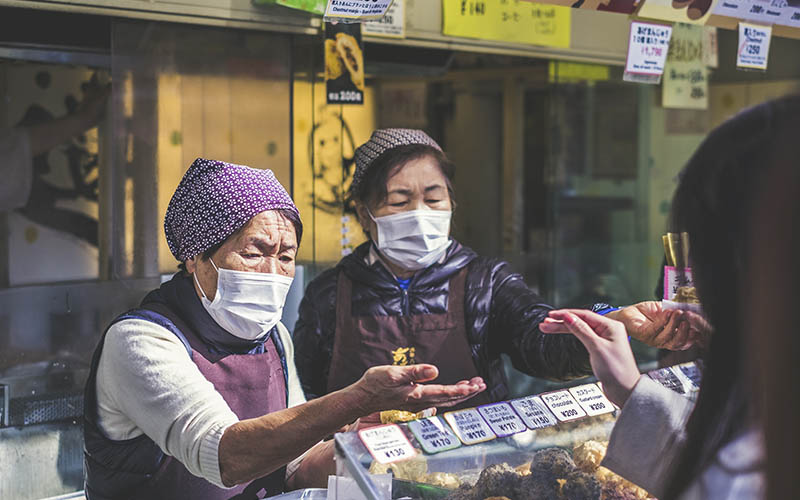 This concludes our introduction of shopping districts. Despite their decline all over Japan, they are somehow holding up thanks to the people that still go there to do their shopping! If you are interested, do not lose this chance to feel the best local atmosphere and the liveliness of those areas!