January 1st is called "Gantan" (New Year's Day) and December 31 is called "Omisoka" (New Year's Eve), and the period from January 1st to January 3rd is generally referred to as "Oshogatsu" (New Year's).
A special god called "toshi kamisama" (New Year's god) is thought to visit during New Year's, and many people spend time with their family to celebrate New Year's Eve and New Year's Day.
Major events held from New Year's Eve to New Year's Day
Now we will introduce the traditional events that are held from the end of December to the beginning of January.
House cleaning and decorating with "kadomatsu" and "shimekazari"
First, to prepare for the arrival of the New Year's god, the entire house gets cleaned. This is to get rid of the mess that has accumulated during the year and purify the house.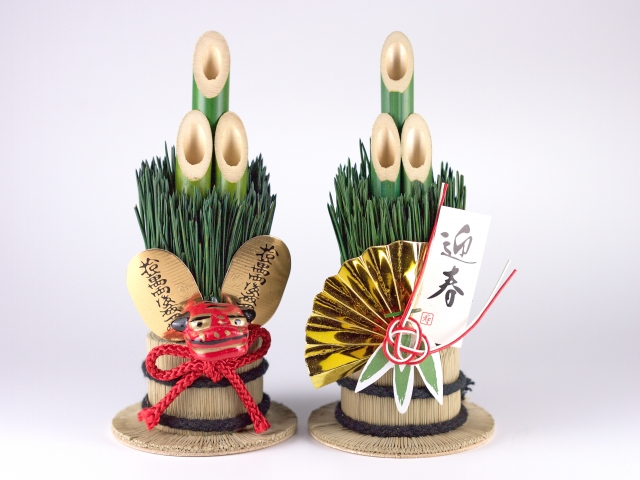 When the cleaning is finished, a bamboo ornament called a "kadomatsu" and a decoration called "shimekazari" made of shimenawa rope are displayed at the entrance.
The "kadomatsu" serves as a landmark for the New Year's god to come without hesitation, and the "shimekazari" represents a purified place that is ready to receive the New Year's god.
Decorate with mirror rice cakes
The mirror rice cakes, stacked pieces of round rice cakes, is an offering to the New Year's god. The round shape represents the harmonious household, and the stacked rice cakes represent the wish for a happy new year.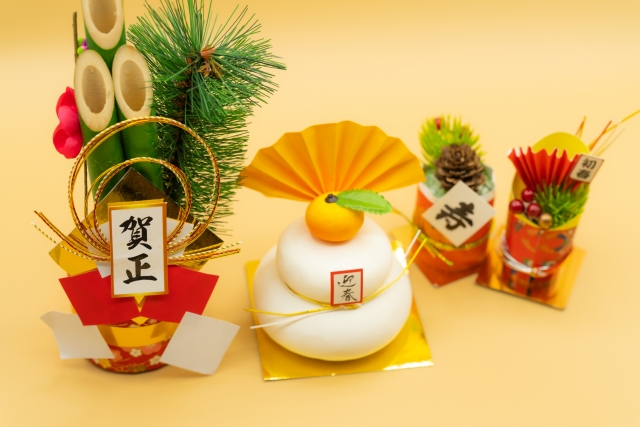 Wishing for longevity with "toshikoshi soba"
There is a tradition of eating 'toshikoshi soba" on New Year's Eve. This is a symbol of good luck, as it means to live as long as a long, thin piece of soba. It is generally eaten on New Year's Eve just before the year ends.
"Hatsumode" and New Year's Eve bell
You can hear the sound of a temple's bell just around midnight on December 31. This is called the "New Year's Eve Bell". The temple bell is tolled 108 times because it is said that there are 108 vexations in human beings, and tolling the bell is said to purge those vexations.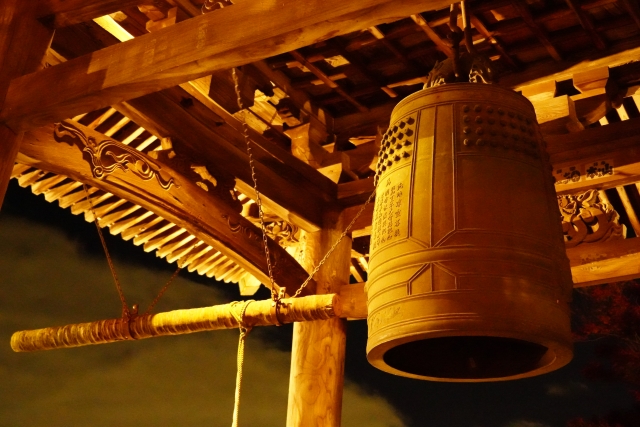 When the new year arrives, people visit temples and shrines to pray for well-being and peace. The first visit of the year is called "hatsumode".
In general, from the time the new year starts until January 7th is when people visit. There are stalls in the temples and shrines where you can drink sweet sake and sacred wine, which are said to ward off bad luck, and also get "omikuji" to tell your fortune.
The New Year's god is said to emerge with the first sunrise of the year on January 1st and this is called "hatsuhinode". Thus, there is the tradition of worshipping the "hatsuhinode".
What do Japanese eat on New Year's?
New Year's foods have unique characteristics, each with their own meaning. We will introduce a few of these foods.
"Osechi" Cooking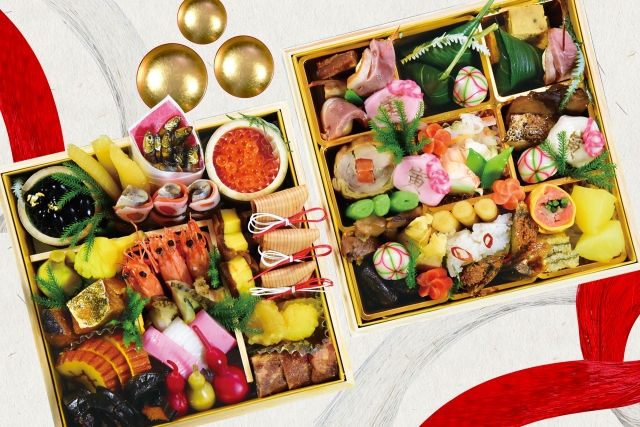 There is a tradition during New Year's to eat food that can be stored without using heat after it's been cooked to avoid doing any housework on New Year's Day. This is called "osechi". The ingredients used to make "osechi" have various wishes attached to them, and are stored in boxes called "jubako" which are stacked for good luck.
"Ozoni"
The "ozoni" eaten during New Year's is a soup dish with rice cakes. There are different seasonings and ingredients depending on the location, but in the Kanto region, rice cakes are square and the soup is made with soy sauce, while in the Kansai region, rice cakes are round and the soup is made with white miso.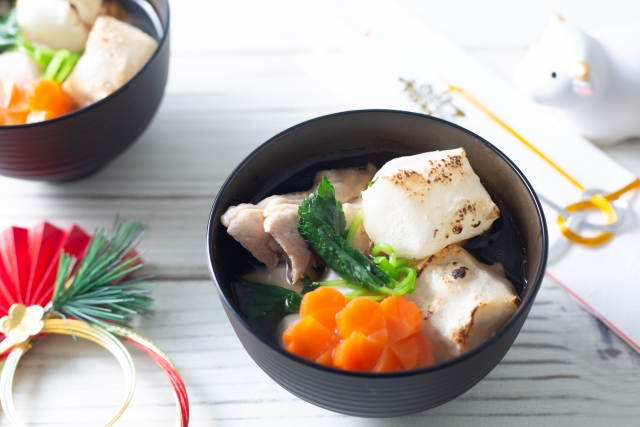 The mirror rice cakes that were used to welcome the New Year's god are eaten after New Year's. This is called "kagami biraki" (opening the mirror). Cutting the rice cakes is reminiscent of committing seppuku, so a wooden mallet is used. In addition, saying 'to split' the rice cakes is bad luck, so the word 'open' is used instead.
"Kagami-biraki" was originally a custom of samurai society in the Edo period, but it was passed down and became a common tradition.
Conclusion
Japanese New Year's traditions have been passed down from a long history. Some of the traditions have been simplified, while others are still practiced in the same way as in the past. There are many more traditions that have not been introduced here, but it is interesting to have knowledge of the origins of some of the traditions if you are planning to spend New Year's in Japan.