Have you been to Ninnnaji temple in north-east Kyoto? In this hidden collection of temples we'll share a stunning but unknown spot in Kyoto by many tourists and locals alike.
Ninnaji Temple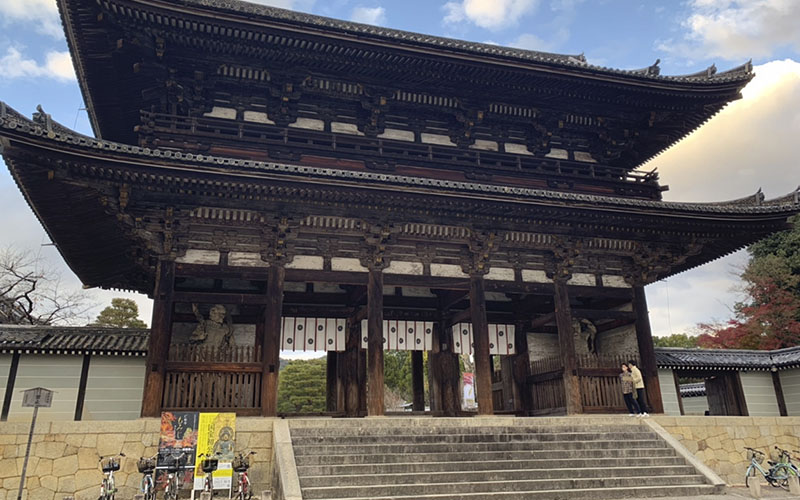 There are two sections to this temple, the rock garden (¥500 entrance fee) and the rest of the temple (which is free all year other than spring when it costs ¥500). When you enter the temple, there is a small building in which you can pay, they speak a little English and have flyers in a few languages to help you out.
The temple is famous for its late-blooming cherry blossom, thus if you are worried you missed your chance to see the sakura, head round to Ninnaji and you might still be in with a chance of seeing it! The blossom blooms around April time. The autumnal leaves are equally stunning and last later into the season than other temples too!
The Layout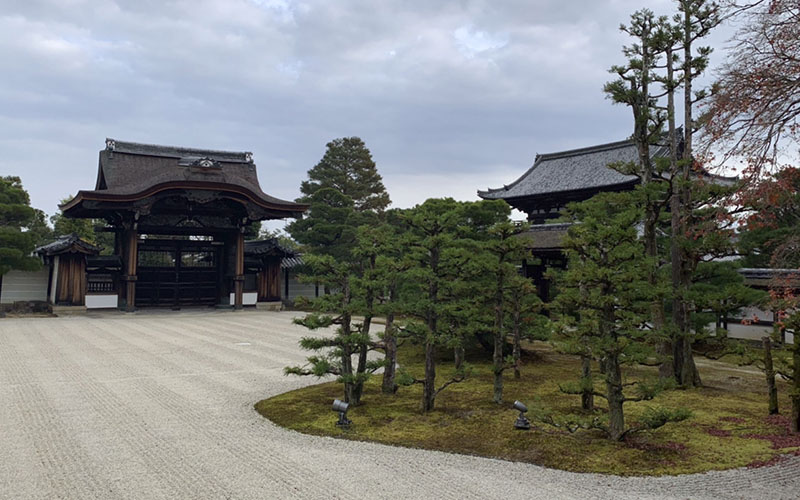 When you first enter the temple, to enter the gardens go left after the ticket gate, this garden has many places to sit and clear your mind. There is also a small waterfall for stunning ambient noise. When I went to explore they were having an art exhibition by Zero Higashida - an artist who marries metal and wood to create contemporary sculptures portraying life and energy. It was surreal to see such work in a traditional temple but created a stark contrast thus making you think about life in both its natural beauty and its cultivated curiosity. Zero's work was scattered around the whole garden, but the main temple only had a few hidden works.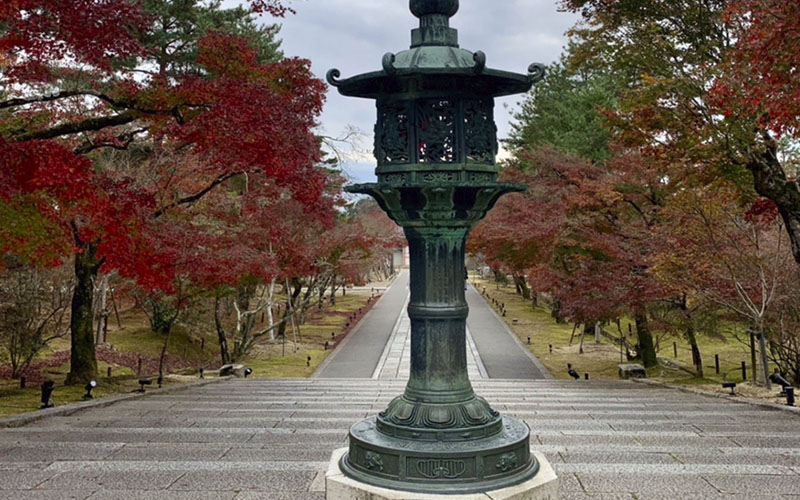 After leaving the rock garden, we return to the main temple. This section is best seen in Spring to Autumn as the gardens are full of flowers and trees. You can see the Pagoda hiding behind the leaves, and in springtime walk through the maze of cherry trees.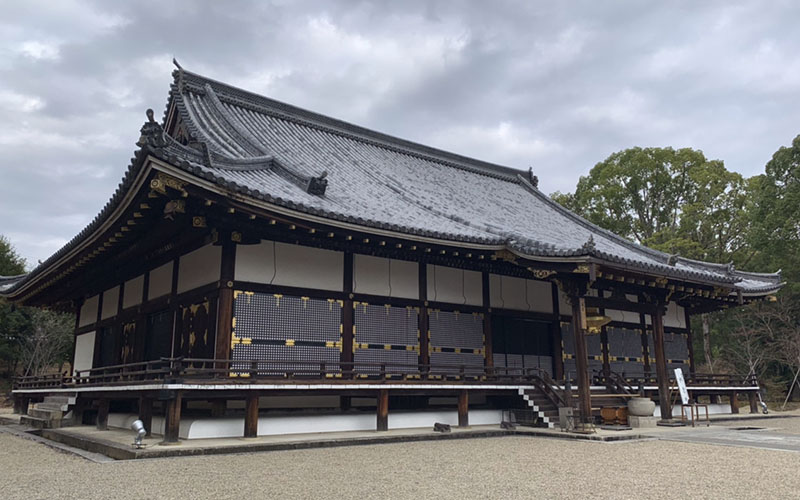 Up the stairs, you are faced with the main building where you can light incense and pray peacefully in the open air. My favourite view is when you turn around with your back to the temple where an old giant lamp faces you and Kyoto and the hills are painted across the horizon.
Where to eat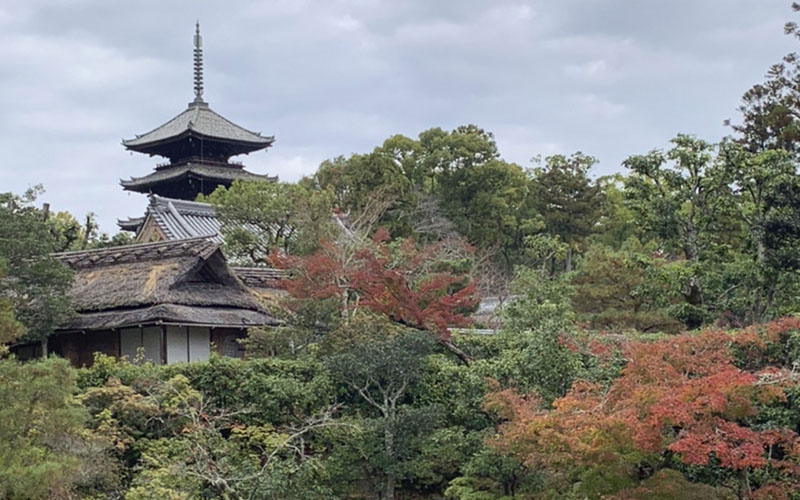 This area of town is a little out the way, but we have a couple of recommendations for you to satisfy your hunger pangs!
Ever Coffee
This quaint little coffee house is run a 5minute walk from Ninnaji! They have a few selections of coffee drinks, a sandwich set and amazing pancakes for only ¥280! This cafe plays a huge role in the community and has small events and handmade masks for sale. Perfect place to go when on a budget and want to enjoy a traditional Japanese house with a quirky atmosphere while being able to embrace nature.
Kiki downstairs bakery
This delightful bakery has a wide range of bread on offer, though a slight walk from the temple, its bakes are perfect for a light breakfast or lunch from the translation before going to or from Ninnaji!
I can lose myself for hours walking around this part of Kyoto, the quietness away from the hustle and bustle of main tourist attractions with a plethora of temples, gardens and hills to breath in the fresh air. Please enjoy this hidden gem of Kyoto!