Walk down the street for more than a few minutes, and you're guaranteed to stumble on a convenience store – or conbini. These small stores certainly live up to their name, stocking almost every sort of snack and food product imaginable. They're a haven for snack lovers, and believe it or not, they can even be convenient for vegans.
If you're a hungry vegan looking for a snack, read on! You might be surprised by some of the delicious snacks on offer. We'll give you all the tips you need to find the best vegan options in Japan's convenience stores.
Eating Vegan at the Conbini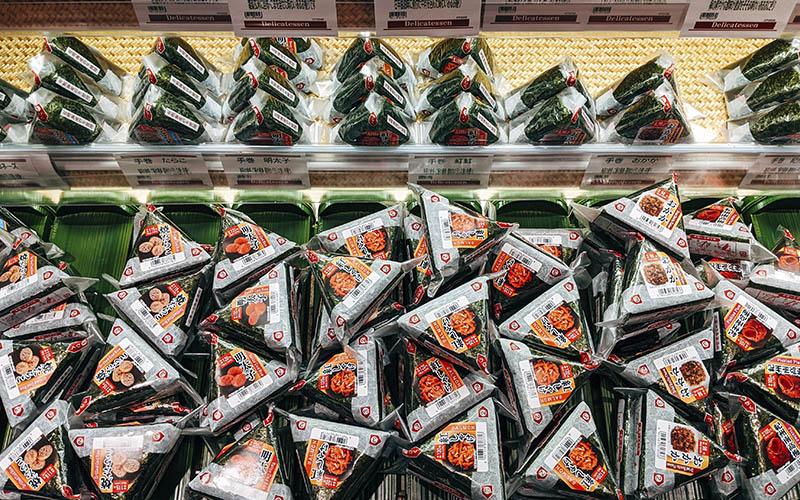 One of the best and most filling snacks at any convenience store has to be the onigiri!
While many of these delicious seaweed-wrapped rice balls are filled with animal products, there are some vegan-friendly options. 7/11 and Lawson stock delicious salted onigiri, while Family Mart and Lawson have pickled plum rice balls. 
Many conbini also stock great selections of fresh fruit, dried fruit, nuts – and even tofu! The packaged salads are also a perfect option for vegans. The dressings are usually sold separately, but these often contain some sort of animal product, so it's a good idea to grab a bottle of Kikkoman soy sauce as an alternative. 
If you're craving something a little less healthy than tofu and veggies, you'll be glad to know that many of the chips and salted popcorns on offer are also animal-product free! However, do bear in mind that some of these snacks might have been made on common equipment with products containing egg or milk.
For dessert, you can't go wrong with one of the many bags of frozen fruit paired with a carton of unsweetened soymilk – delicious!
Keep an Eye on the Labels!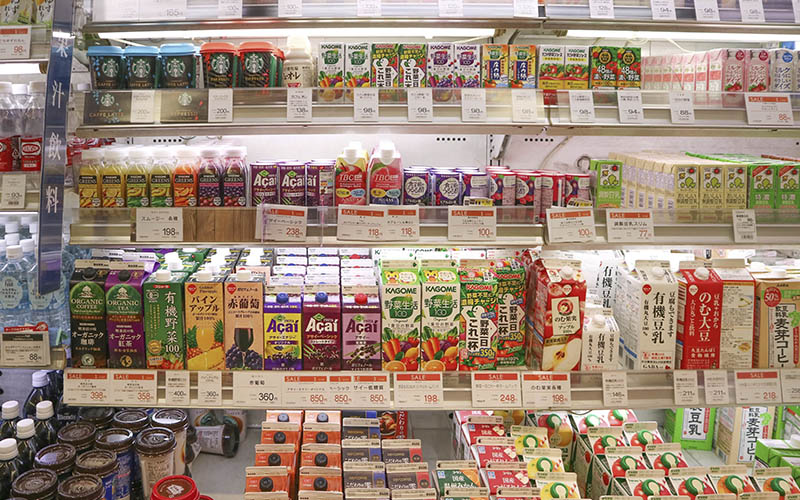 Sometimes you might think you've found a perfect vegan snack – but stay sharp. Animal products, such as fish broth, are often hidden in Japanese snacks. Before picking up a new product, always check the labels.
It can be hard to avoid slipping up, particularly as Japanese law means that it can be possible for animal products to be included if the quantity is small enough. Fish broth and seafood are the usual culprits. 
While all the snacks we've listed above were confirmed by the manufacturers to be animal-free – Japanese brands change their recipes frequently. Just keep an eye on the labels when you buy something, and you should be able to snack with no worries.
The Start of a New Era for Vegan Convenience Stores?
In late 2019 an all-vegan convenience store was opened in Tokyo. Vegan Store stocks a great variety of animal-free products. You can even pick up typical conbini style savory snacks and more specialist products like vegan protein powder.
We Visit Tokyo's New Vegan Convenience Store to Vedge Out on Vegan Goodnesshttps://t.co/67MTePNwly#vegan #VeganStore #veganjapan #conbini #conveniencestore #Asakusa pic.twitter.com/KxoafvjJrp

— grape Japan (@grapejapan) December 5, 2019
This small Tokyo-based store is the first of its kind, and a sign of the increasing acceptance of vegan lifestyles in Japan. Unlike most other convenience stores, you can be certain that everything on offer in Vegan Store is 100% animal-free.
Lawson has also started a new sub-brand called Natural Lawson. Many of the products available in Natural Lawson are suitable for vegans. If you are in Chiba, Saitama, Kanagawa or Tokyo, you should be sure to drop into one of these new branches.
If you drop by, make sure to sample the T's brand instant ramen. This is one of the only brands making instant noodles suitable for vegans, and they couldn't be more delicious!
Delicious, Healthy and Convenient!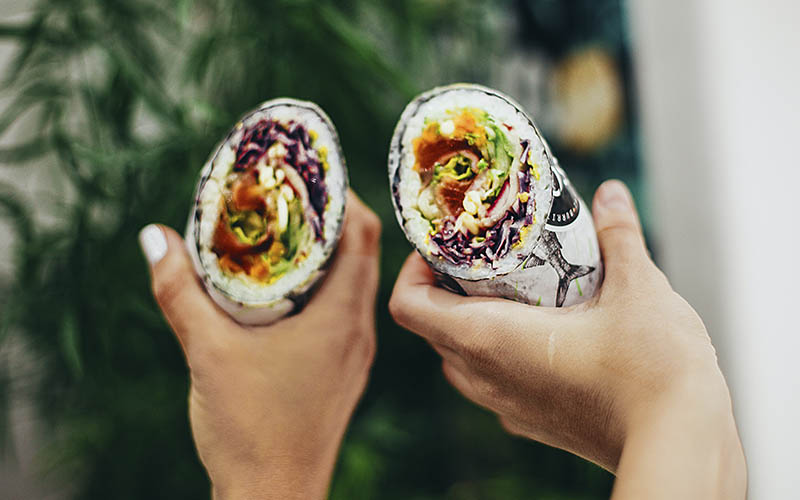 While it might not always be easy, keeping these tips in mind will ensure you're always able to find something delicious at your favorite convenience store!