This article is published with permission from the Kintetsu Railway Co., Ltd.
From July 1, 2020, two robots equipped with Artificial Intelligence (AI), named "Arisa" and "Lin", have started operating at the Kintetsu Line's Yamato-Saidaiji Station in Nara.
This is the first time for AI robots to be used for transport information from a railway company in the Kansai Region. Locals seemed pretty surprised in finding out that the first city adopting this new "method" was the more "traditional" city of Nara.
What actually are "Arisa" and "Lin"?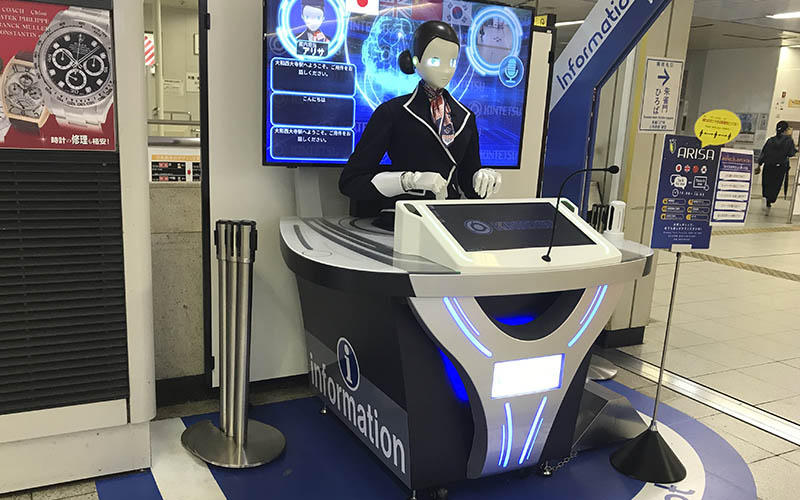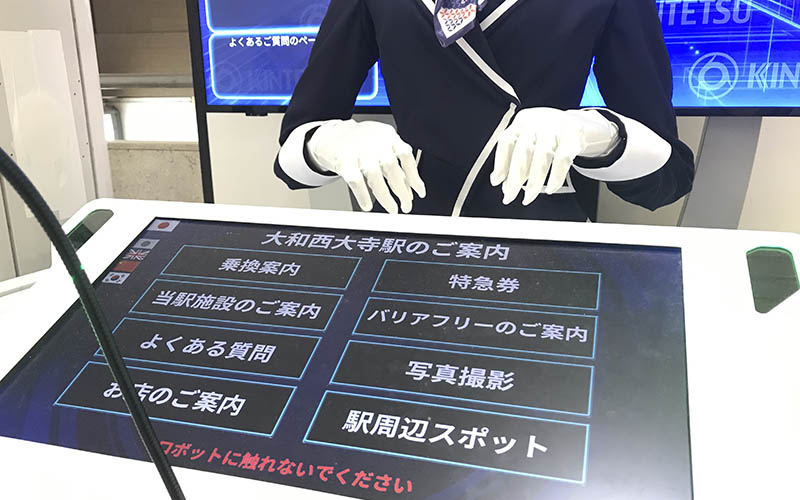 The new 2 "employees" installed at the Yamato-Saidaiji Station are of different sizes: one big and one small. The large one, "Arisa", is  inside the ticket gates, and will guide you in boarding and transferring trains in the language you prefer, choosing from: Japanese, English, Chinese and Korean. In addition, "Arisa" is very knowledgeable about Nara's sightseeing spots and will introduce you to the most recommended ones, as well as taking pictures for you! By the way, it seems that "she" actually is 22 years old.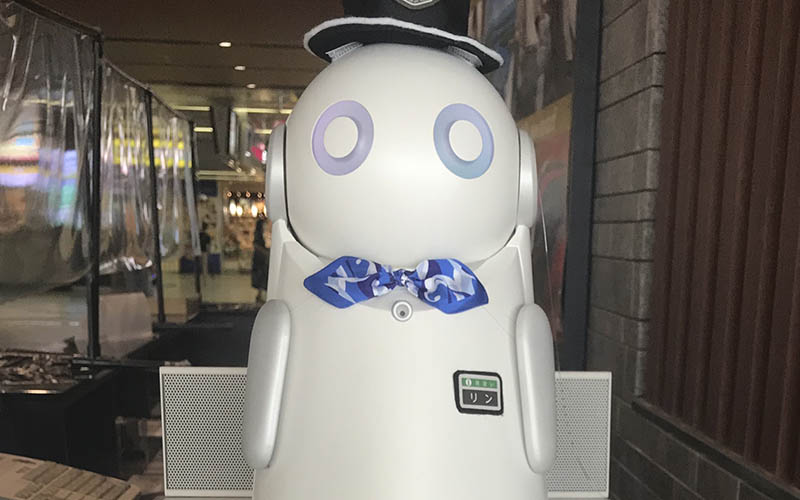 The small one, "Lin", is placed outside the ticket gates, and its information is available in four languages as well. "She" will introduce you to information about tickets and surrounding facilities. Compared to the more humanized "Arisa", "Lin" has a tiny robot-like appearance, making it extremely adorable!
Initiatives for the "Near-Future Station" at Yamato-Saidaiji Station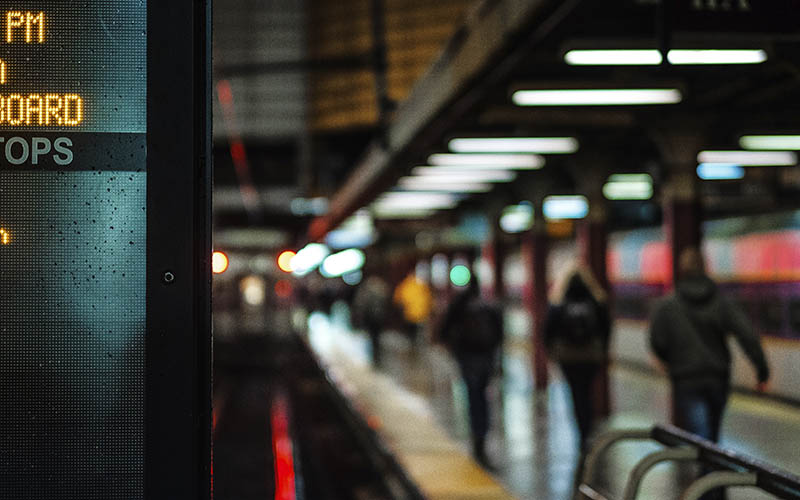 For its renovation, the Station of Yamato-Saidaiji has adopted the concept of "Near-Future Station". Together with the introduction of "Arisa" and "Rin", a new AI system was also implemented: a "guardian system for the ticket gates", aimed to follow all the passengers that require special assistance (people on a wheelchair, visually impaired, etc..) By promptly detecting wheelchairs or white canes passing through the ticket gates, the system notifies the station staff, so preventing any eventual lack of guest support.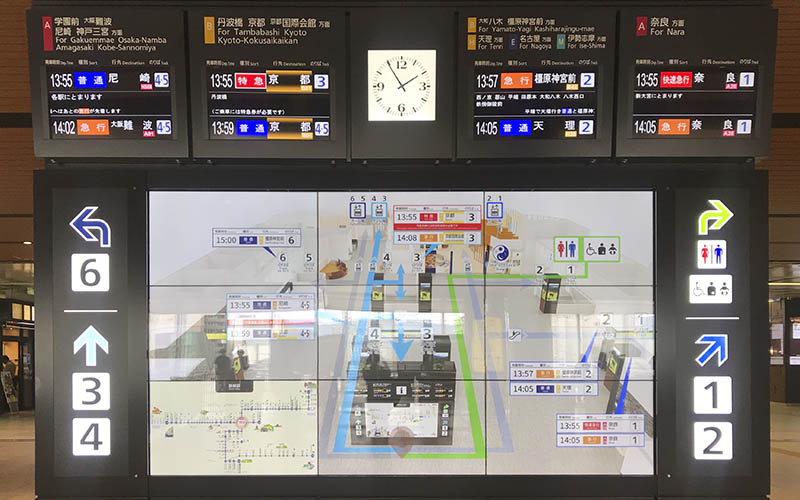 Also, a large multi-display route guidance system has been installed on the free passage in front of the ticket gates. Although Yamato-Saidaiji Station has multiple routes, with this feature the destinations are much easier to understand. Strong consideration will also be given to build this "Near-Future Station" as an all barrier-free structure.
AI systems will be steadily implemented in Japanese stations
Robots and AI systems are gradually being introduced in many stations throughout Japan. The one which has been most talked about, is the recently opened "Takanawa Gateway Station" in Tokyo, with its "AI Sakura-san".
頭にエビフライをつけての勤務という名古屋ハラスメントを受けている、名古屋のAIさくらさん。
人間の駅員に対するナゴハラ助長が懸念されます。 pic.twitter.com/Evnrd4Ljn9

— 須藤玲司 (@LazyWorkz) March 22, 2020
This cute anime-like character, actually became quite popular. Other "AI Sakura-san" are installed in five stations nationwide: Osaka-Namba Station, Kintetsu Nara Station, Kintetsu Nagoya Station and Isuzugawa Station.
In addition, at Higashi-Koganei Station was built a completely robotic, unstaffed soba food stall called "Sobaichi nonowa Higashi-Koganei branch."
駅そばロボ、再稼働…。
営業を休止していた「そばいちnonowa東小金井店」ですが、今日(6/1)から営業を再開。駅そばロボットも起動します。
With/Afterコロナ時代のテクノロジー。省力化、非接触、データ連携…。もっともっと深めていきたいですね。https://t.co/W5qVcv9aR4 pic.twitter.com/HrvZEyhnTL

— ぽっぽや社長 しばた (@poppoya_shibata) May 31, 2020
Comments from this popular food stall say that "Being able to eat soba prepared by a robot is relaxing and delicious". From this it can be obvious to say that robots and AI are becoming more and more integrated into our everyday life.
This time we introduces you the usage of robots in many areas of the Kansai, starting with the ones at Yamato-Saidaiji Station. So, if you are ever to encounter an AI or a robot, at a station or next to you, give it a try calling it out!