Hello, this is HC!
As one of the members of Fam Trip held earlier in Toba, I am going to share the experience with you here.
What is Fam Trip?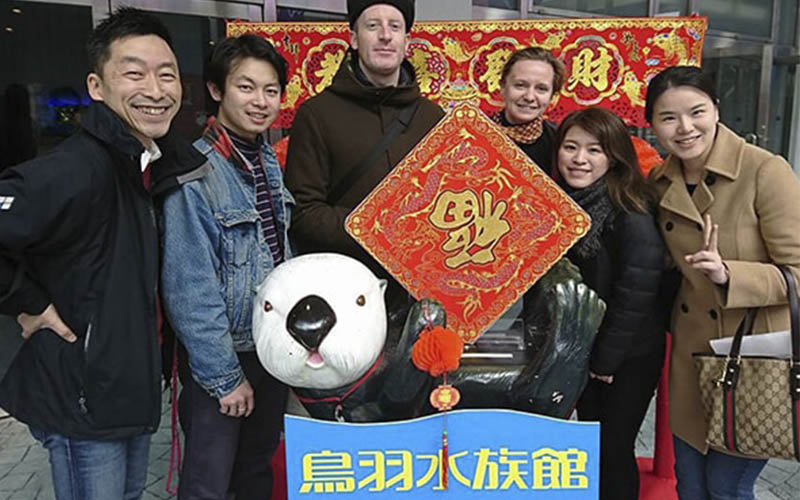 Fam Trip is a kind of promotional tour aimed at attracting foreigner tourists. It is a job, which people get paid for conducting surveys targeting foreigners' needs. We love to call more tourists to the areas that are not yet popular! We recruit foreigners with different nationalities and backgrounds around the areas, and investigate the attractiveness and needs of the area from foreign perspective.
Do you know what kind of place Toba City is?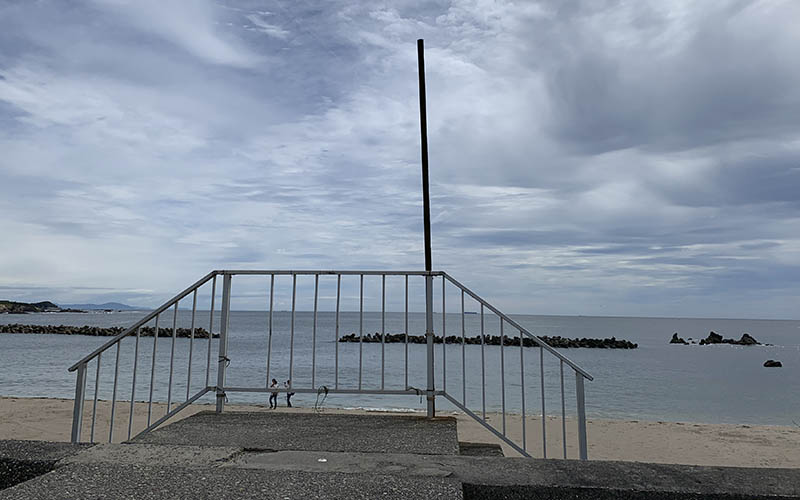 Toba City is situated in Ise-Shima National Park, surrounded by amusing natural scenery. As the birthplace of pearl farming, you can see the beautiful view of sea and remote islands and experience the legacy culture of 'Ama' and fishery.
Taking off from Ise Shima, the most famous tourist spot of Mie, you can reach Toba in just 30 minutes! Currently, most of the foreigners visiting Toba City are from Hong Kong and Taiwan. From now on, we will focus on conducting research by Fam Trip in order to get the attention from tourists from Europe, America and Southeast Asia.
On the day of Fam Trip.
There were 6 Fam Trips held in Toba until now. I would like to share my experience of joining the 6th Fam Trip in July 2020!
From Kyoto, just 2 hours to Toba Station by train!
そしてこちらがホームに滑り込んできた「プレミアム特急しまかぜ」の展望車両の運転席部分♪この鋭角的なデザインと、客席部分が2階になっていて高い位置になってるところとか堪りません♪旅のメインイベントなので、この青い車両を見た時、テンションMAXでした♪ #近鉄特急 #しまかぜ #鳥羽 #近鉄 pic.twitter.com/5p0ylRzkCT

— まゆふぉん@たまゆら幻想ゲーム空間♪🍂 🎃💍🍊☕🍮 (@mayutantann) September 2, 2019
By Kintetsu Limited Express from Kyoto, we arrived at the Kintetsu Toba Station in about 2 hours and 15 minutes. We had 4 members, from Hong Kong, United Kingdom, Germany and France respectively, participating in this Fam Trip. After greeting the person-in-charge from the Toba Chamber of Commerce and Industry and brief self-introduction, we started our journey immediately.
Day 1: Mikimoto Pearl Island → Fishermen's Home Anchor
First, we went to Mikimoto Pearl Island near the station. This is the birthplace of pearl farming, where Kokichi Mikimoto, who was called 'The Pearl King', succeeded in culturing pearls for the first time in the world. A memorial statue of Kokichi Mikimoto can be seen here. There are also Pearl Museum and Kokichi Mikimoto Memorial Hall on the island.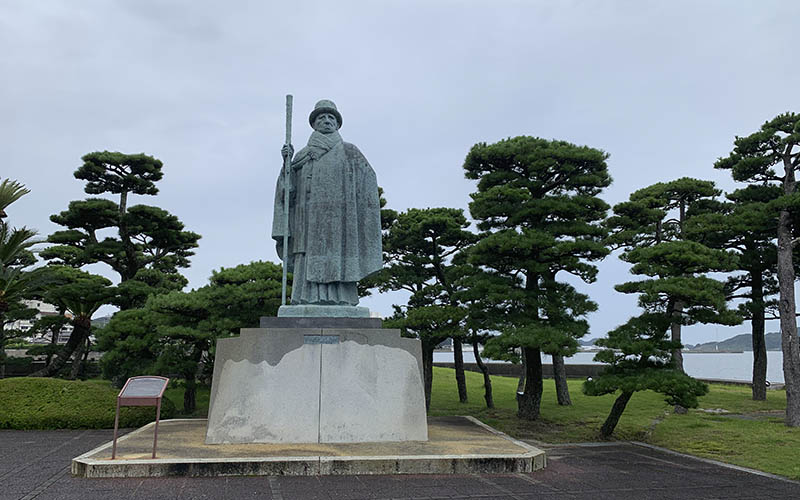 We learnt about pearl cultivation methods and jewellery making, and appreciated the pearl jewellery collections and pearl arts and crafts. In order to commemorate the contribution of Ama (Woman Divers) in pearl cultivation, demonstration shows of Ama's work are held every day at the seaside. Mikimoto Pearl Island is now the only place we can see the demonstration!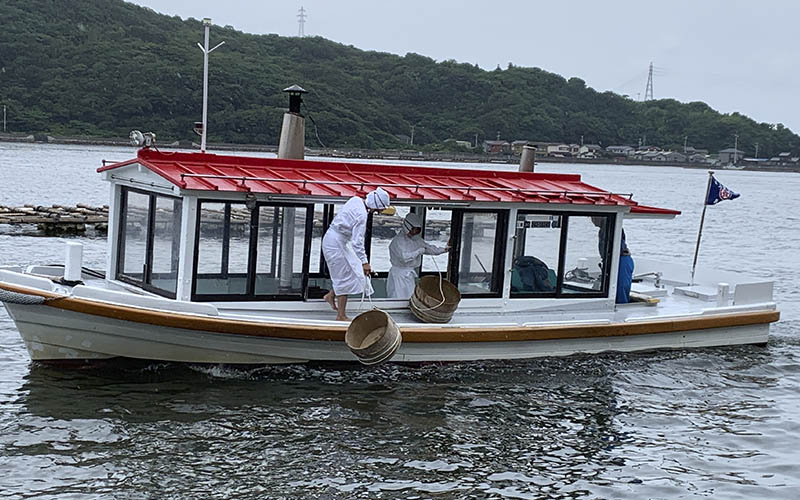 Our accommodation for the first evening was Fisherman's Home Anchor. At the Fisherman's Home Anchor, you can participate in various activities such as fishing boat cruising, oyster raft tour, sabiki fishing, and clam farming experience! The fisherman also taught us how to fillet a fish, so we can prepare the fish we caught on our own.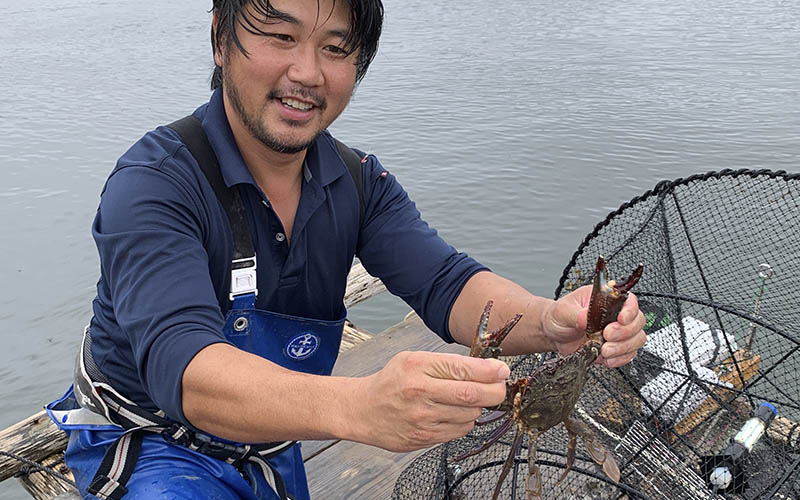 We enjoyed the seafood BBQ as dinner.
At the fashionable dining hall, we drank and talked with local fishermen happily. By that, we understand more about the fishery culture of Toba.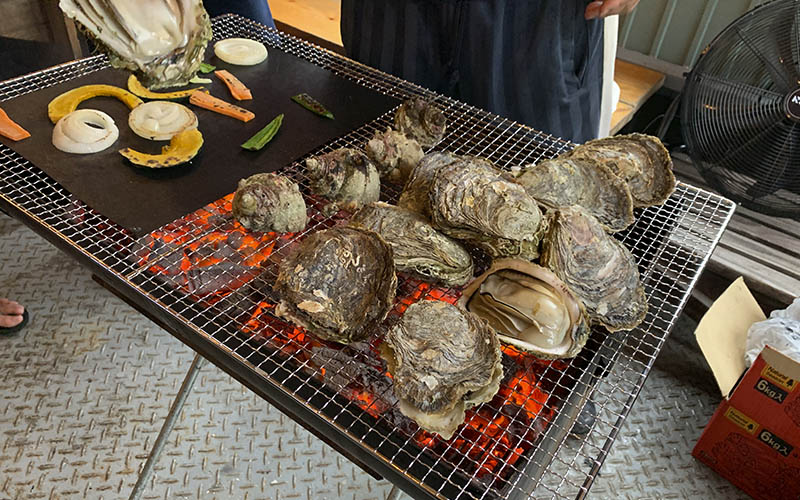 Day 2: Shirataki-san Waterfall Meditation Experience → Toba Aquarium → Toba Bay Tour and Dolphin Island → Guest House AMARGE Ama Hut Experience
We checked out and departed for Shirataki at 8am.
You can experience Takigyo, meditation under a waterfall, in Toba! I have never done a Takigyo, so I definitely wanted to try it. At Shirataki Daimyojin, you can have close contact with nature. The beautiful waterfall will wash away your thoughts and clean your mind and body. It is also believed that prayers can always be fulfilled here.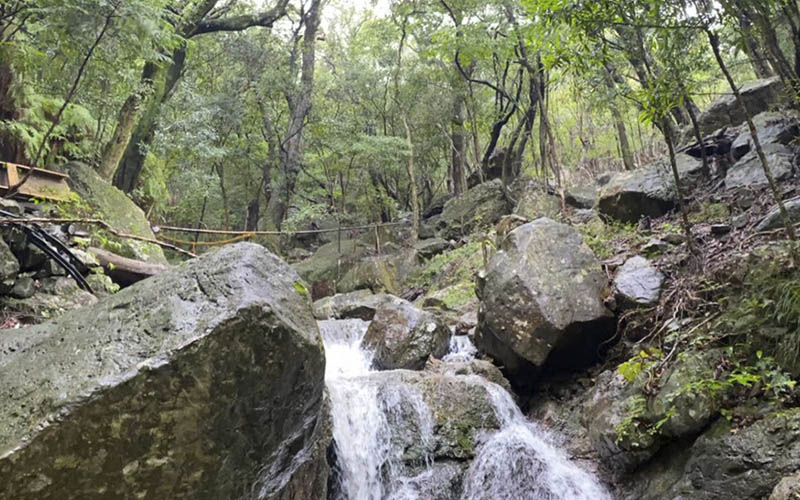 After the Takigyo, we headed to the Toba Aquarium.
Toba Aquarium has the highest number of breeding species in Japan, and you can meet various animals there. We enjoyed the sea lion show and met Nico-chan, the most famous sea lion of the aquarium for its face looking like a man!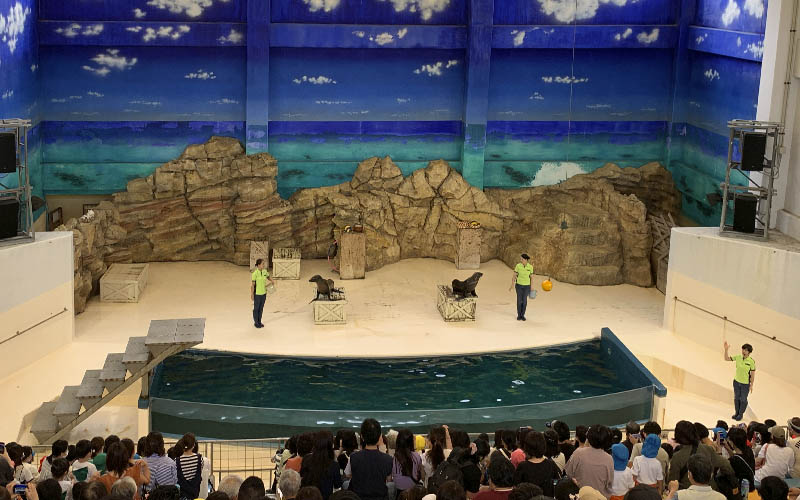 After the aquarium, we boarded on the ferry to Dolphin Island.
Opened over 60 years ago, Dolphin Island has the unique atmosphere of old Japan and as a foreigner, I found it very attractive. We fed dolphins and the close interaction was a valuable experience. Also, I was profoundly moved by the deep affection and strong bonding between the staff and the animals.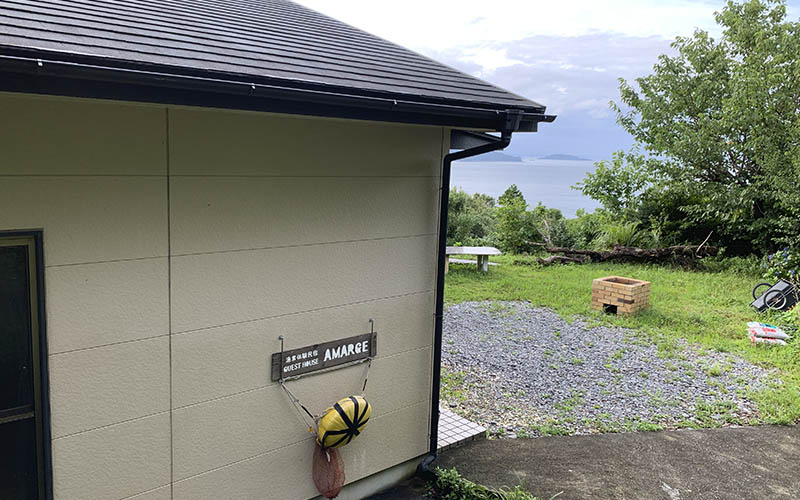 Then we arrived at guesthouse AMARGE, our accommodation for the second night.
The owner, Rikako, is a genuine Ama (woman diver). Aiming to protect and promote the culture of Ama, Rikako operates the guest house AMARGE with the theme of Ama's life, while working as an Ama. At this guesthouse, you can visit a real Ama hut, listen to various stories about Ama. Rikako even prepared and enjoyed dinner with us. For people fond of cultural studies like me, it is a fantastic experience to have a trial of active Ama's life.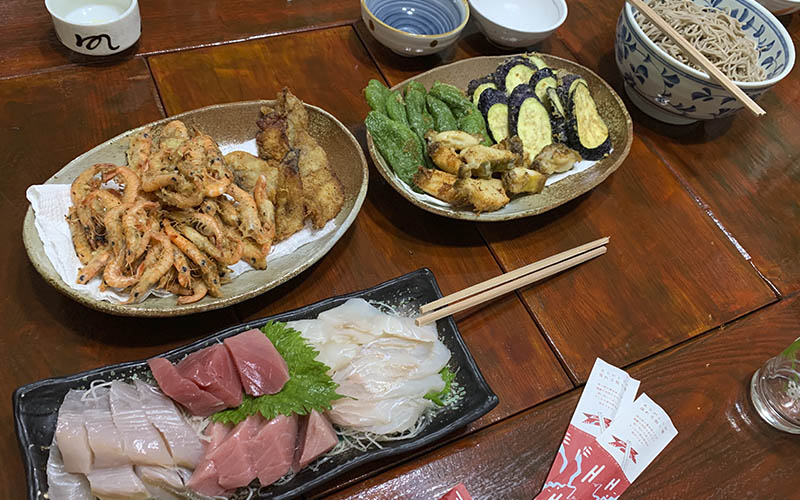 Day 3: Osatsu DMO Nordic walk → Ame hut experience Hachiman Kamado → Toshijima fishing experience
We tried Nordic walk on a small path in Osatsu-cho surrounded by the sea, where people call it "Ama's Homeland". Along the northern edge of Chidorigahama, we enjoyed a wonderful view while exercising with the special walking poles.
After working out, we all felt hungry!
We went to Ama Hut Hachiman Kamado for lunch, where Ama cooked fresh ingredients right in front of us! We learnt the ama dance from them and tried on Ama's costumes. All of us were excited.
The last activity of the tour was fishing experience in Toshijima.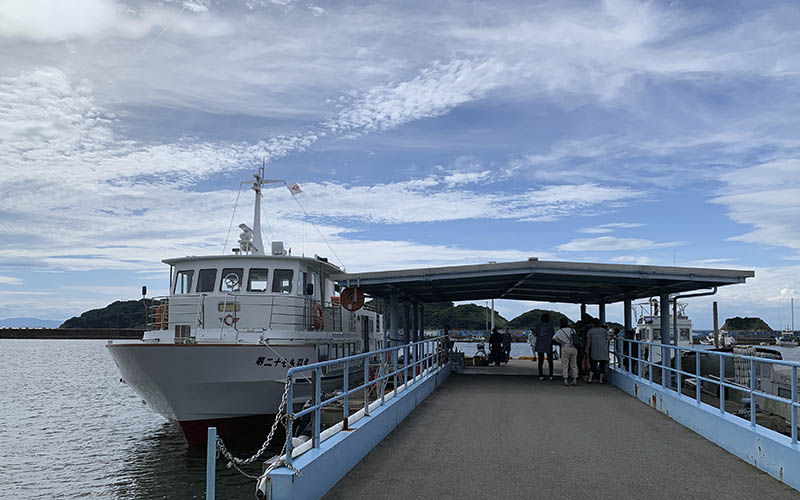 We rode on the ferry for about 30 minutes from Toba Marine Terminal and arrived at Toshijima. We were provided with classic fishing poles and hooks, which everyone had never used before. As a fresh new experience, it was indeed quite difficult. None of us was able to catch a fish...
That ended our 3 days Fam Trip!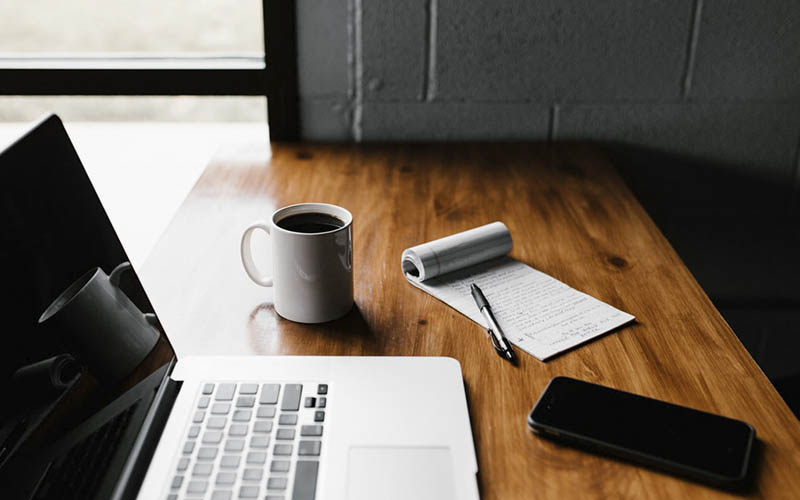 After the trip, we have to submit a report in a week's time. We have to write about our impressions and suggestions for improvement regarding the information and access of each activity.
I found Toba a wonderful tourist destination from the Fam Trip. It is a great place where tourists can have a taste of the atmosphere of Japanese fish village and Ama's origin. I sincerely hope the originality of Toba can be kept while accommodating foreigners by incorporating the various perspectives we shared during the Fam Trip. I believe Toba will become a more wonderful tourist destination in the future.
Conclusion
jimomin updates event information, such as the Fam Trip introduced in this article, inbound surveys related to tourism and meet-ups, from time to time. Currently, due to the influence of COVID-19, it is difficult to hold events that gather a lot of people, but we look forward to planning interesting events which everyone can enjoy! Please check our event information closely!