Latest Robot Corporations x Traditional Industry
 \Gather In Kyoto Studio Park!/
※The event has been postponed due to extension of the state of emergency.
New schedule : March 13th & 14th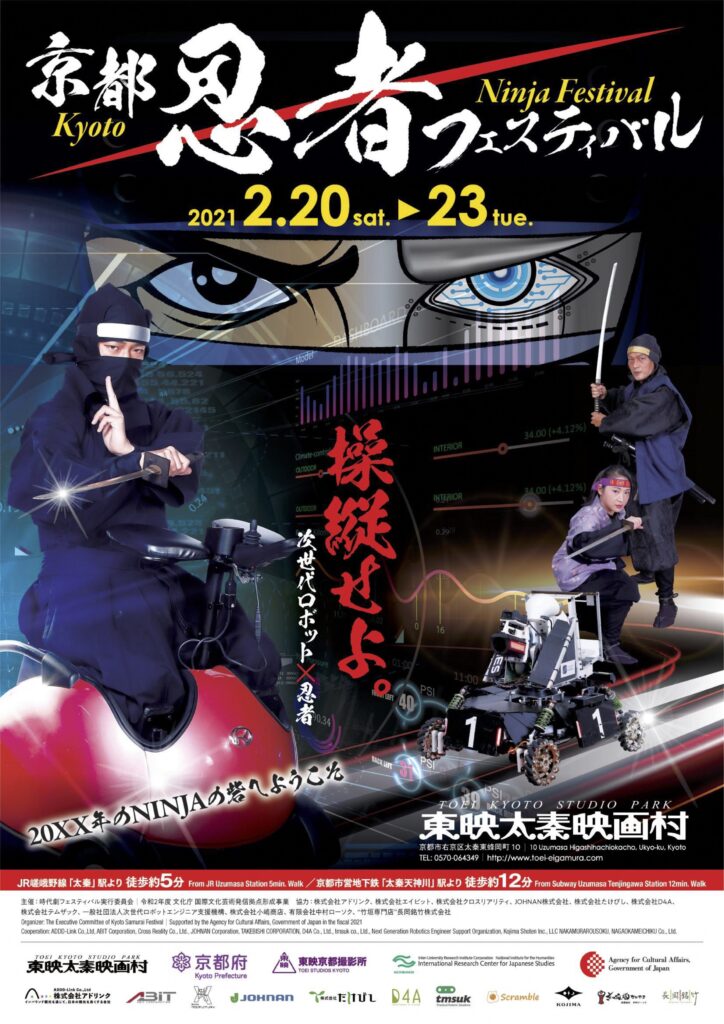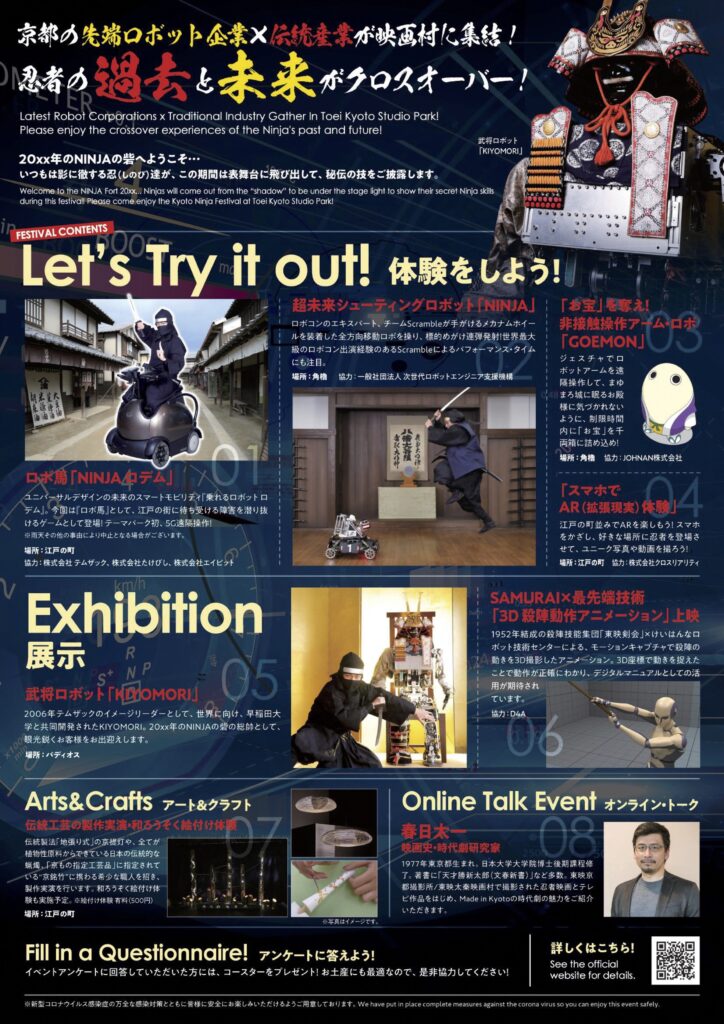 Welcome to the NINJA Fort 20xx...
As a celebration, Ninjas will come out from the "shadow" to the center stage to show kids their secret Ninja skills during this festival!
There are many attractions, exhibitions and souvenirs at the event!
Please enjoy the crossover experiences of the Ninja's past and future at Toei Kyoto Studio Park!
※We have put in place complete measures against the corona virus so you can enjoy this event safely.
Details & Application form
→ Click Here! ←
*Ticket reservation required
*This event is not held by jimomin