We offer some amazing opportunities for foreigners visiting Kyoto at the Kyoto Ryokan Nissho Besso. In this experience, you can meet a real Maiko as well as experience Cha-kabuki. Cha-kabuki refers to a tea competition popular around the medieval period, where contestants taste different kinds of tea to compete in discerning them. There aren't many of such opportunities like this regularly so please join this event to experience the traditional Japanese culture.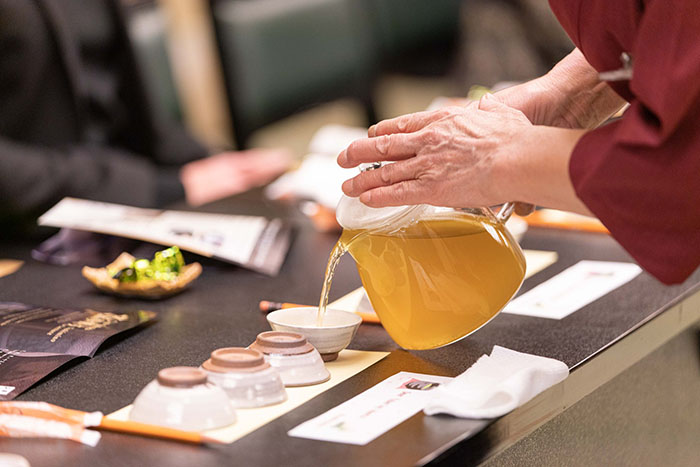 Cha-kabuki (茶香服) was called "Tocha" during the Nanboku-cho Period. It was popular as a game for educated people set in Kyoto.
At that time, because Eisai Zenji inherited the tea of Kyoto Toganoo area from Myoe Shonin, and called it as "Honcha", a tea drinking culture that distinguishes between "Honcha" and "Hicha" began. Eventually, the name of Kabuki Performance was born in a custom called "Kabuku". And the Kabuki Performance was called from "Cha-kabuki (茶歌舞伎)" to "Cha-kakuki (茶香服)", it has became a popular game among amateurs.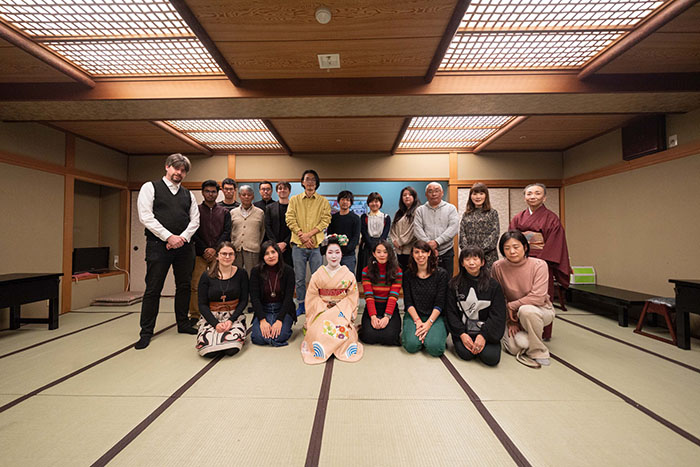 Maiko originated from the Chatate-Women who serves tea for visitors and travelers in the teahouse about 300 years ago, during the time of Edo period, in the Yasaka Shrine of Higashiyama area. They imitate performing Shamisen and dance in Kabuki Performance, and they are still active under the strict rules of Hanamachi in Gion. Please enjoy their performance in Nissho Besso.