A special invitation tours for foreign visitors will be held at Toei Kyoto Studio Park!
Take a monitor tour to visit the behind-the-scenes of the film studio which usually cannot be seen, and join an event that you will experience to be a samurai.
Foreign Visitors Invitation Tour
The first 200 people to come will be invited to a tour attended by an interpreter!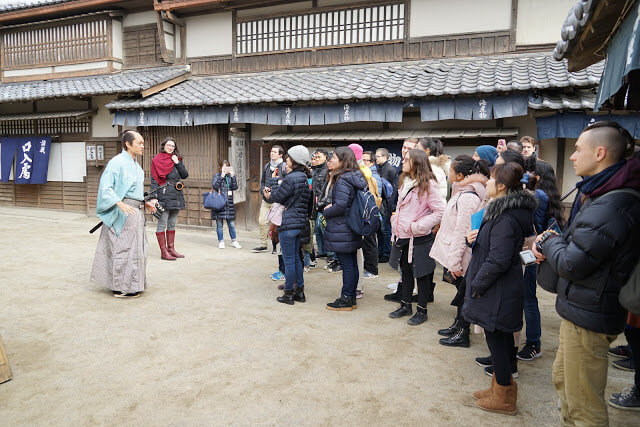 Visitors were able to visit the indoor studio, usually closed to the public, where they learned about the stage, background and props. In order to enjoy period dramas more, actors reproduced a common scene in a samurai house, explaining the mechanisms of a movie shoot which viewers are usually unaware of.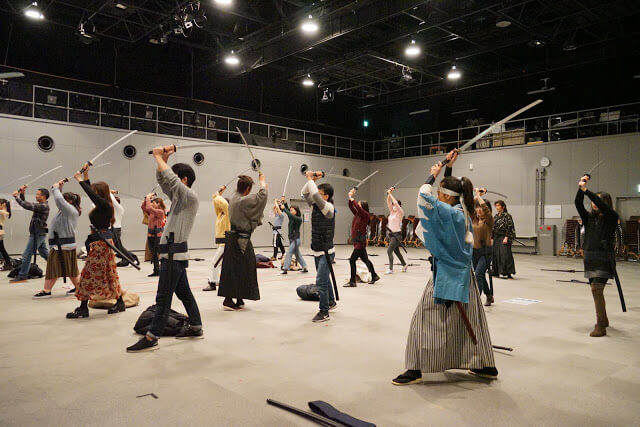 It is an interactive event teaching about the structure and conduct of katana. Toei actors used katana (sword props) actually used for shooting, and taught about the samurai manners and how to use a katana in an easily understandable manner. It was an event where you could learn the spirit of samurai from the last samurai living in modern times.